Months have gone by since my most recent post where I stated my goal of making 12 quilts in 2021. I think I'm a bit behind! I'm definitely behind on blogging them…
The first quilt I completed this year was a "scrap buster" that I made while waiting to receive an insane fabric order. Etsy is a dangerous place to browse when you have no projects in mind but just want to make quilts.

This one didn't take long, it's just a bunch of rectangles, but it was my first attempt at FMQ! You can see that I just improvised stipples and have some pointy corners in places, but it was fun! I was going to donate it, but my kids stole it.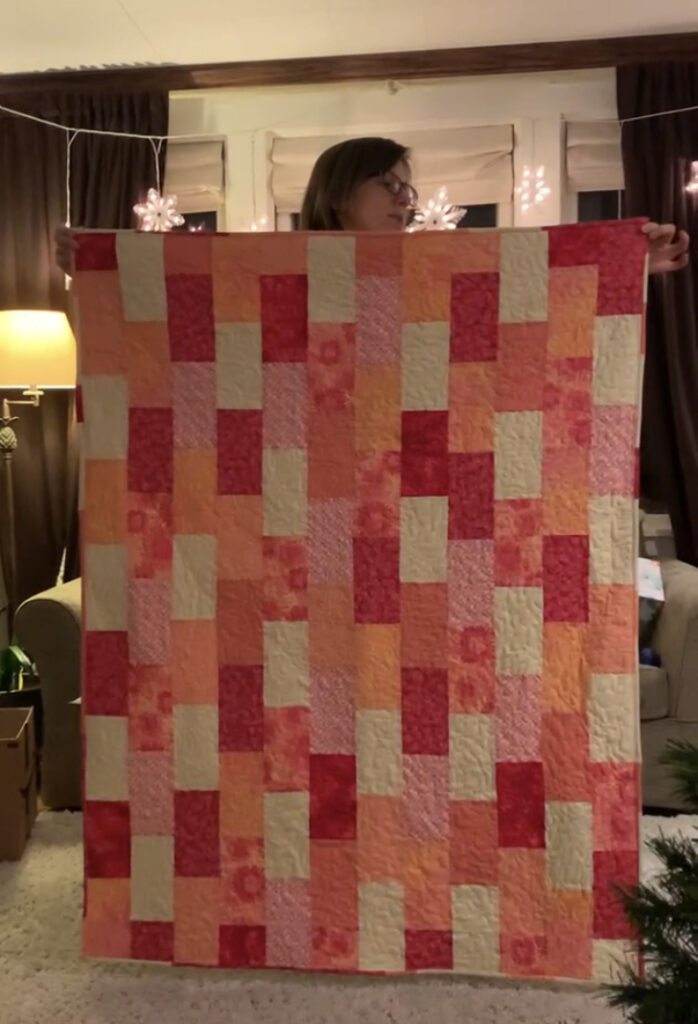 This came together really fast with chain piecing and a super simple not-pattern. The pale yellow rectangles came from a stash clean out that Amanda did a while ago. "There's some fabric on my porch if you're interested" means I'm running across the street. I used those as a template and I think I finished this in 6 days!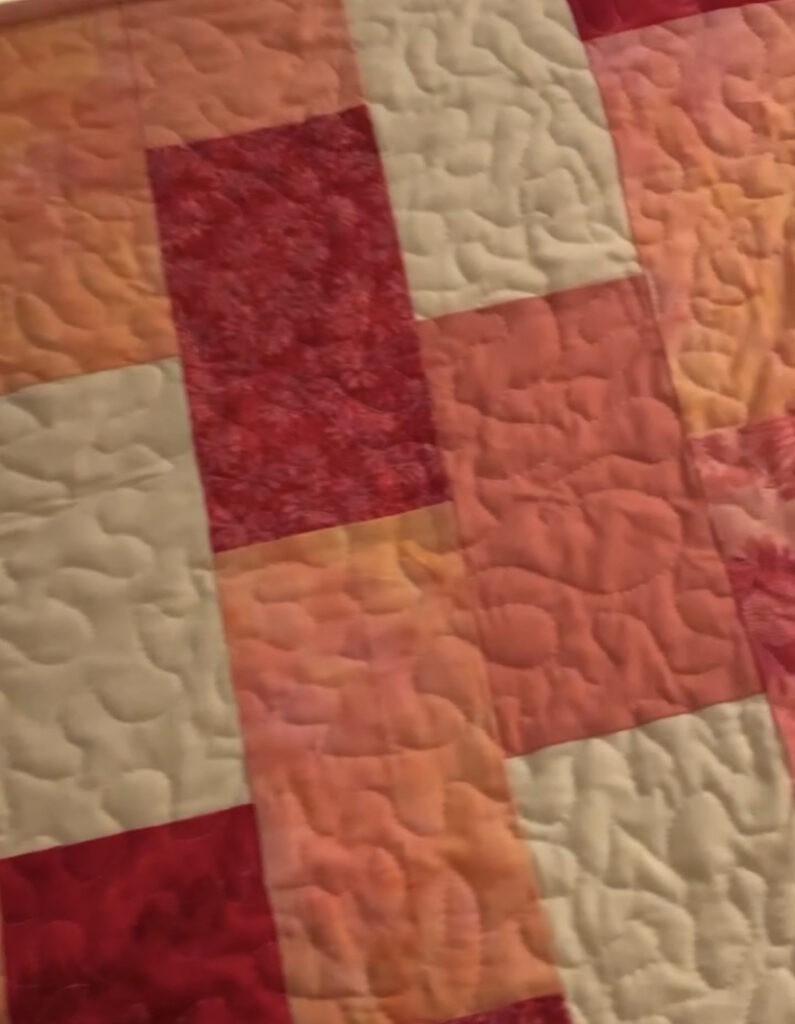 Quilt 1 of 12 in the books.