Amanda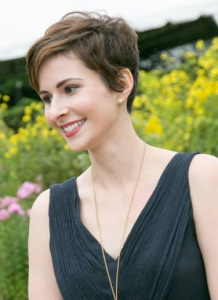 Amanda started quilting in 2012, with several very long stretches of not making anything. She has become more excited about quilting since her neighbor Rachel (see below) started quilting too. Looking across the street and seeing Rachel quilting furiously at her dining room table has been super inspiring, but Amanda remains a "slow turtle" quilter.
When not quilting, Amanda is hanging out in Pittsburgh and maybe starting a house project that she can then make her spouse finish. Read more about Amanda here.
Rachel
Rachel started quilting in 2019. When she returned to Pittsburgh from San Juan in 2020, she picked it up again and really hasn't stopped. What else is there to do? Work? Domestic chores? Sleep? She'd rather be quilting. It has become a bit of an obsession. Rachel's style of quilting can best be described as "fast and furious" but she's working on improving quality and precision with each quilt. Read more about Rachel here.