I guess today is the day for quilt blogging, I may write 4 posts in one day after 4 months of doing nothing related to blogging.

In my last post, I mentioned the Etsy fabric buying spree at the beginning of the year… quilt 2 is one of the products of that late night online shopping madness. How cute is the AGF Nightfall collection? It has all of the motifs that I love: bunnies, moons, owls, pine trees… how could I not buy this? Did I buy more after making this quilt just to have it in my stash? I absolutely did. Do I have a problem with buying fabric? Yes, I absolutely do.

Because I loved this fabric so much, I wanted to find a pattern that wouldn't take away from the prints too much. I decided to make a "snowball" quilt, which I guess is a quilt with little squares sewn onto the corners of bigger squares and cut so that the bigger squares look round like a snowball.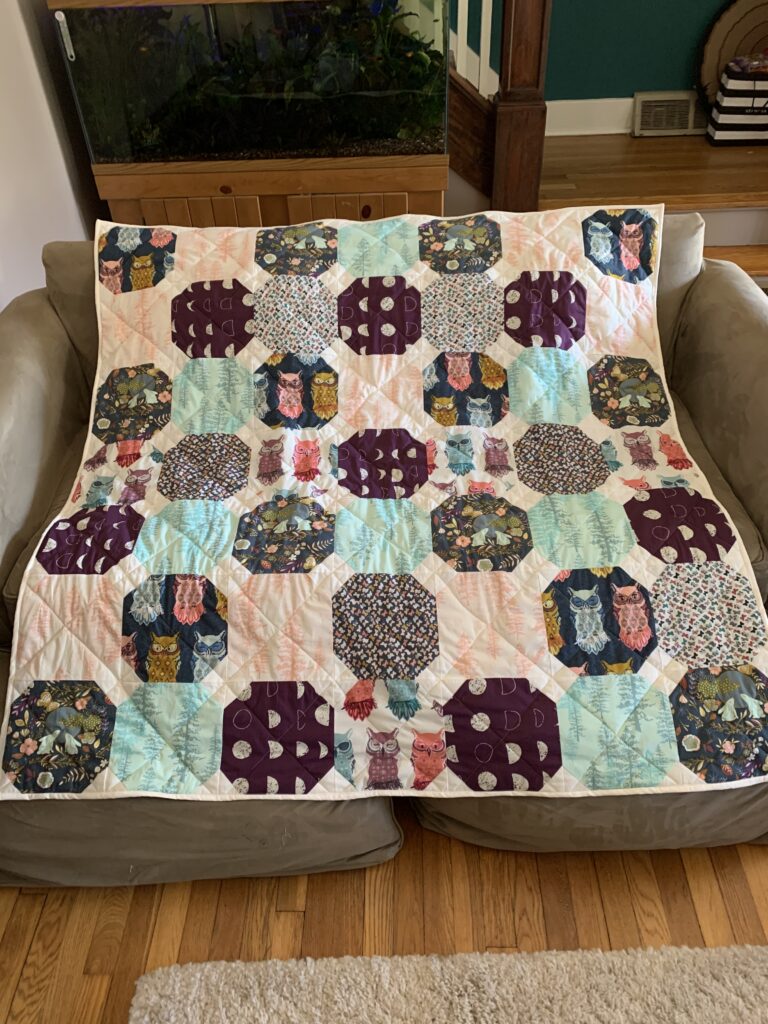 Who is this quilt for, you may ask? Me. I wish that I had made it just a little bit bigger because it doesn't quite cover my toes when I nap with it. I used wool batting and it is so snuggly.

I used the scrap half square triangles that I trimmed from the snowballs on the back. I think I've got a tiny scrap quilt in my future.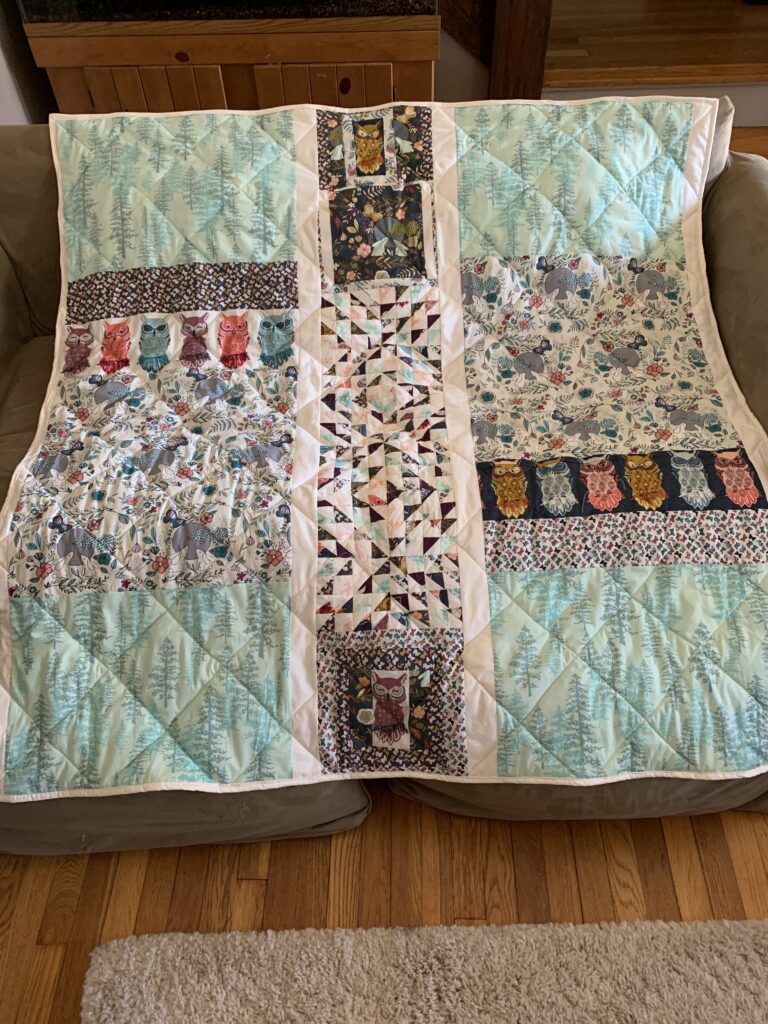 The quilting isn't too exciting because this quilt was all about the fabric. I probably should have marked the quilting lines instead of just winging it, because I can see some wobbles in the diagonal lines. Oh well. Learning as I go!