In my first blog post on this site, I mentioned that I was working on a secret project. I wanted to keep it secret because I figured that I'd share this blog with my mom before I finished the quilts but no. I guess I should do that. Increase our readership!

I saw the Lakeside Story Collection by Mara Penny for Moda on a fabric website and I knew I had to make a Michigan quilt for my mom. The flowers, the birds, the colors!! I just loved it and I knew my mom, born in Michigan and residing near the lake, would love it, too.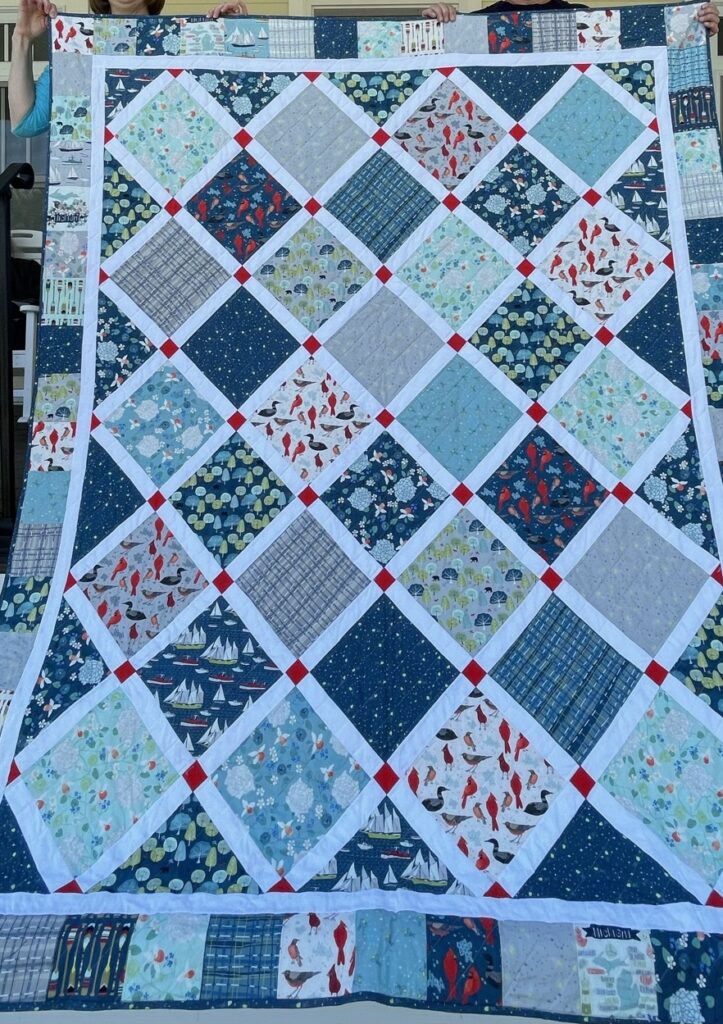 Again, I wanted a pattern that would show off the print, so I bought Amy Smart's Lattice Quilt pattern, which was perfect. I have regrets about the white sashing… off white or snow would have matched better, but it's not too glaring. I find matching solid colors to prints, especially when there's a pandemic and I'm buying most fabric online, very challenging. I wish designers would just tell you exactly which whites would match. Maybe they do and I just don't know where to find that info?
Anyway, I also came across this pixelated Michigan pattern on Etsy, and decided that it would make a great back. Or front? I guess this is a 2-sided quilt.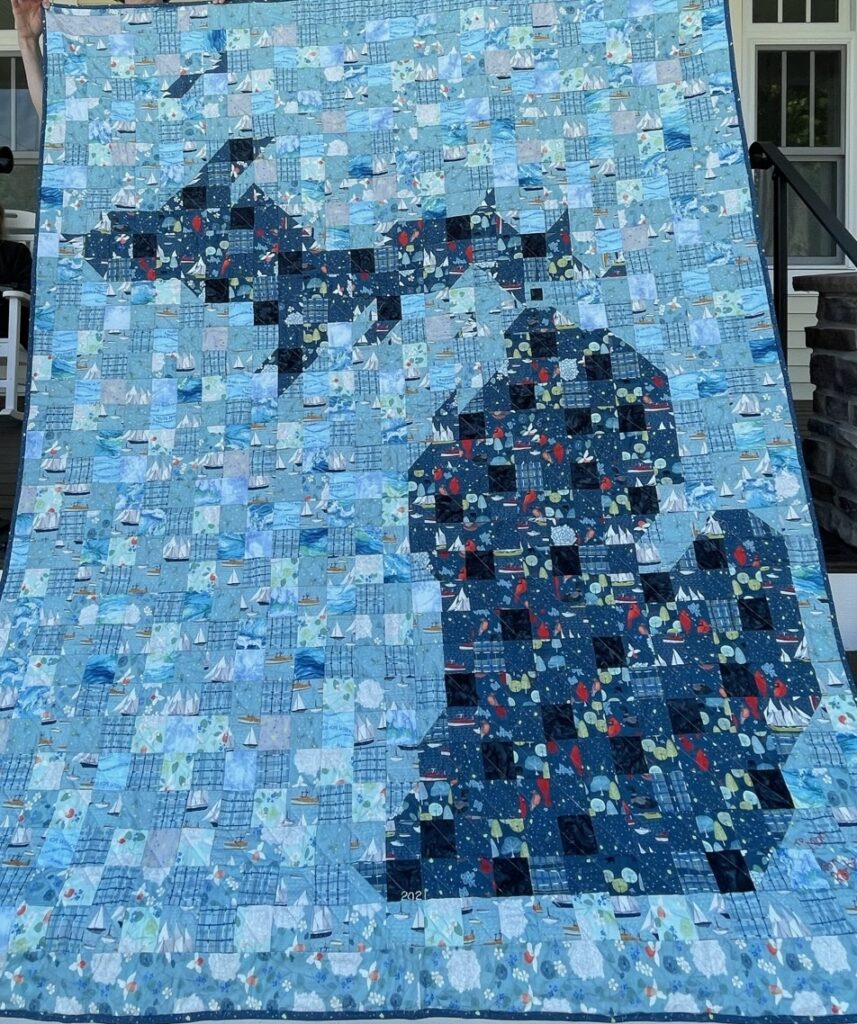 This looks complicated, but with the pattern it wasn't hard at all. The only thing that was challenging was laying it all out on my living room floor and keeping my kids off of it.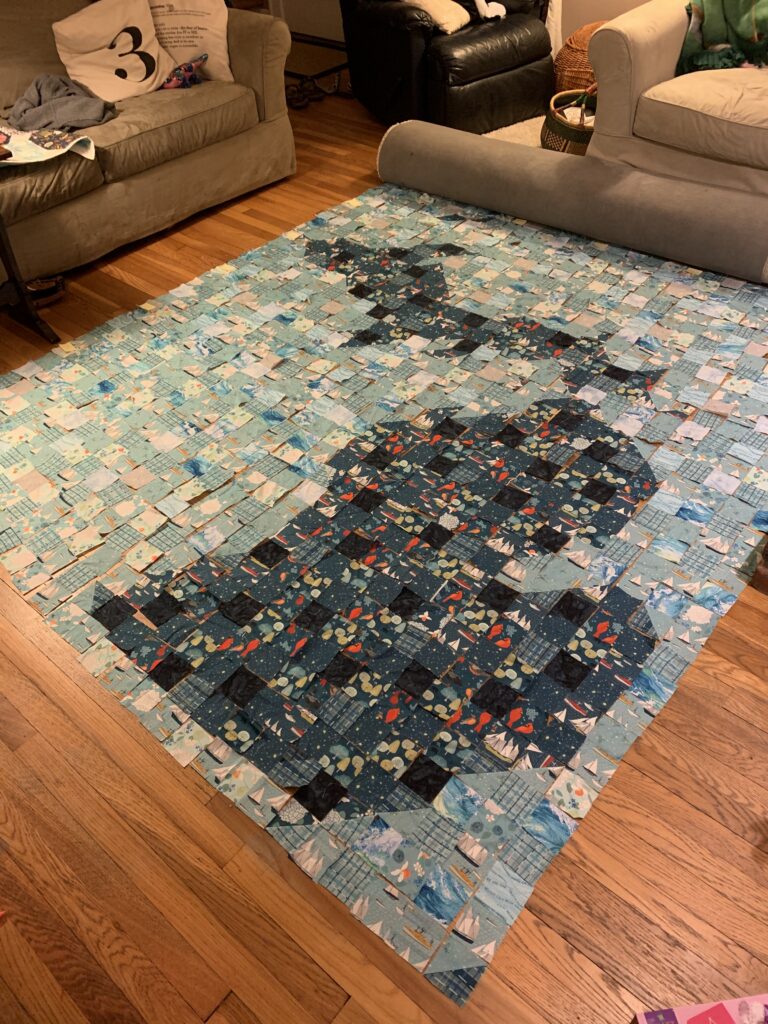 I was excited about this quilt, but I also felt a little bad because… I had already made a quilt for my mom last year. What about my dad?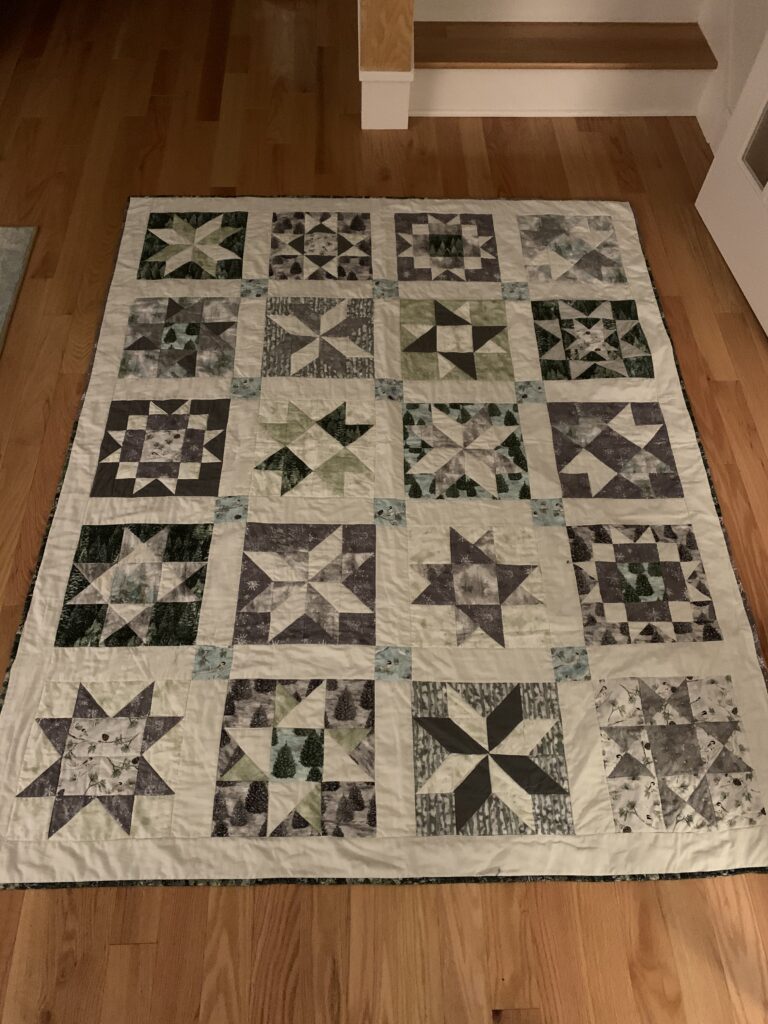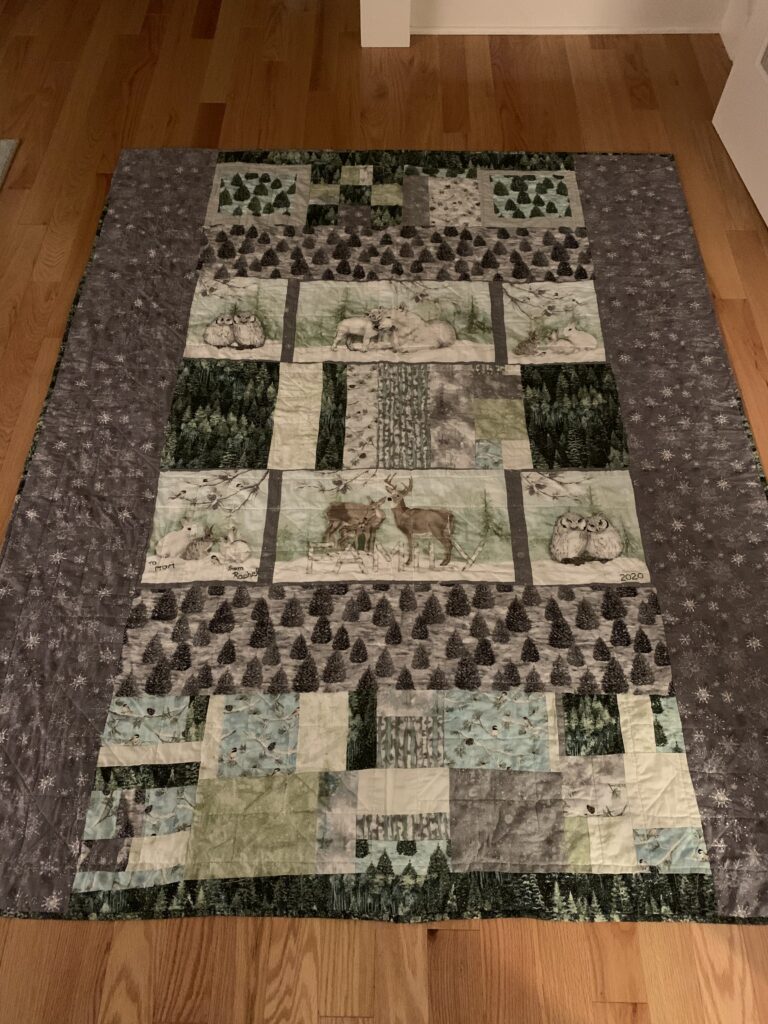 Well, good news. Lakeside Story has some Ohio panels, too. My dad is from Ohio and that's where I grew up. I don't think of it as a land of lakes, but it's still in the Lakeside Story collection. So I made a matching one for him.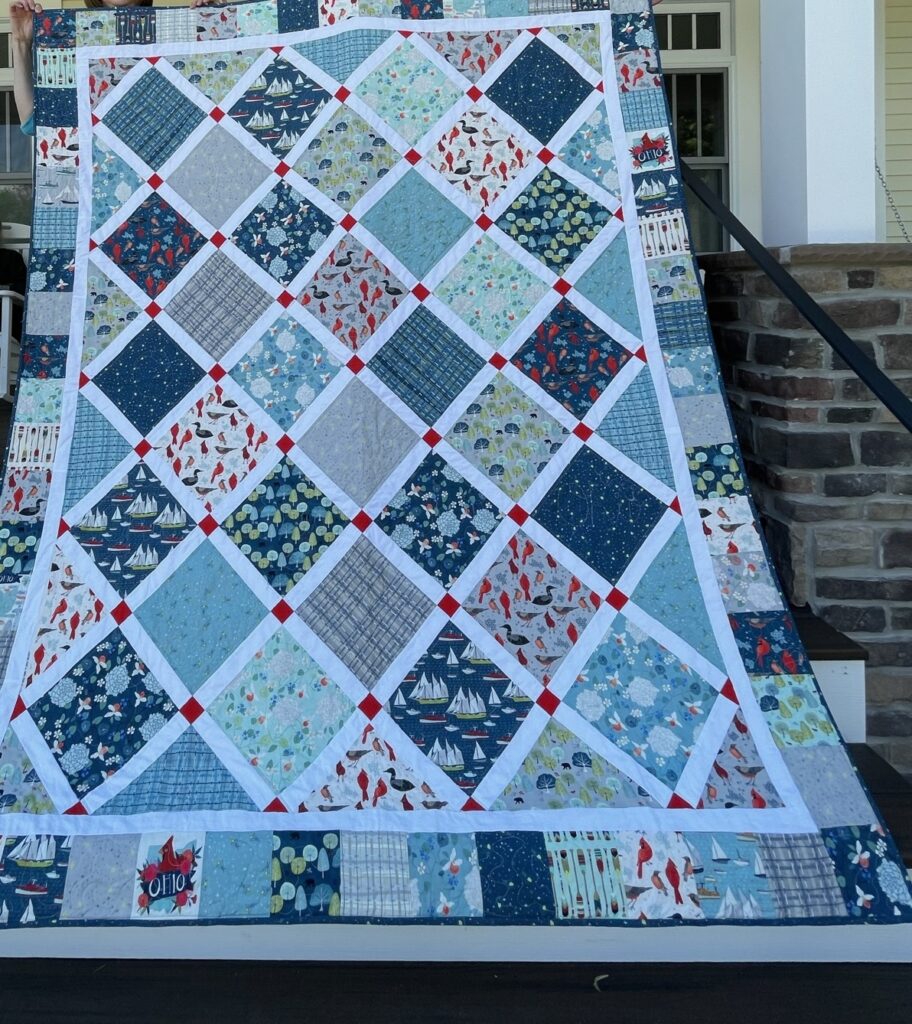 For the back, I figured I'd do some Ohio star blocks. I did the quilt math myself, and my points aren't great, don't look too closely!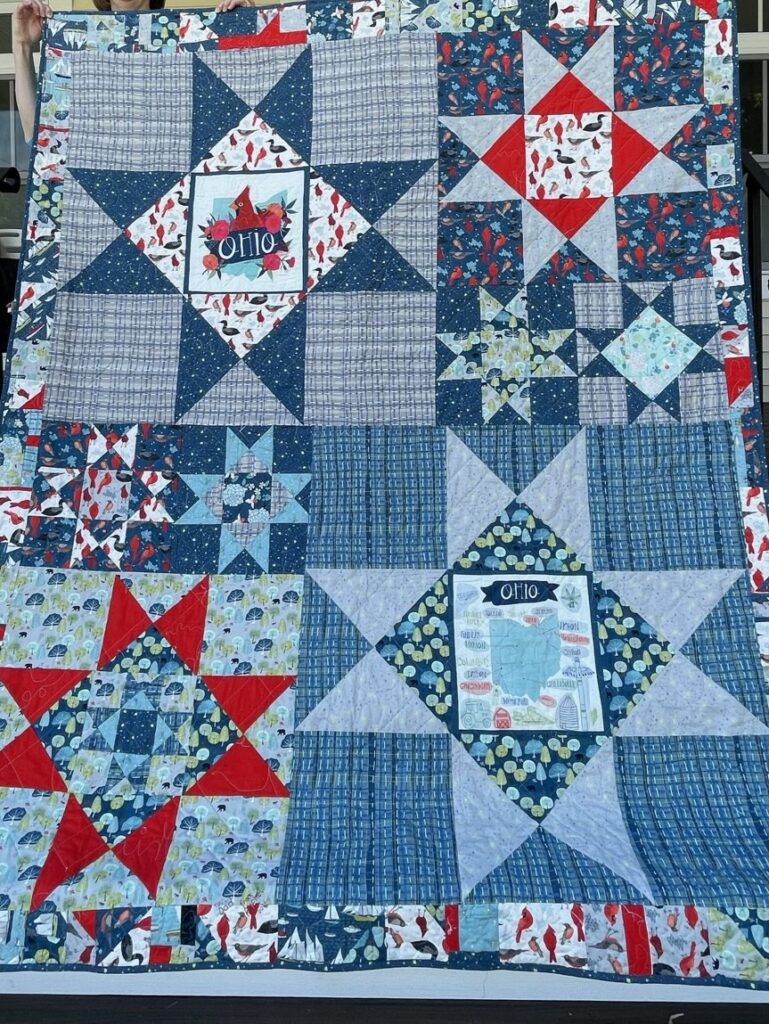 I tried to do some fancy FMQ in the Ohio blocks in a corny attempt to replicate the script Ohio marching formation that the Ohio State University band does at football games. It went ok?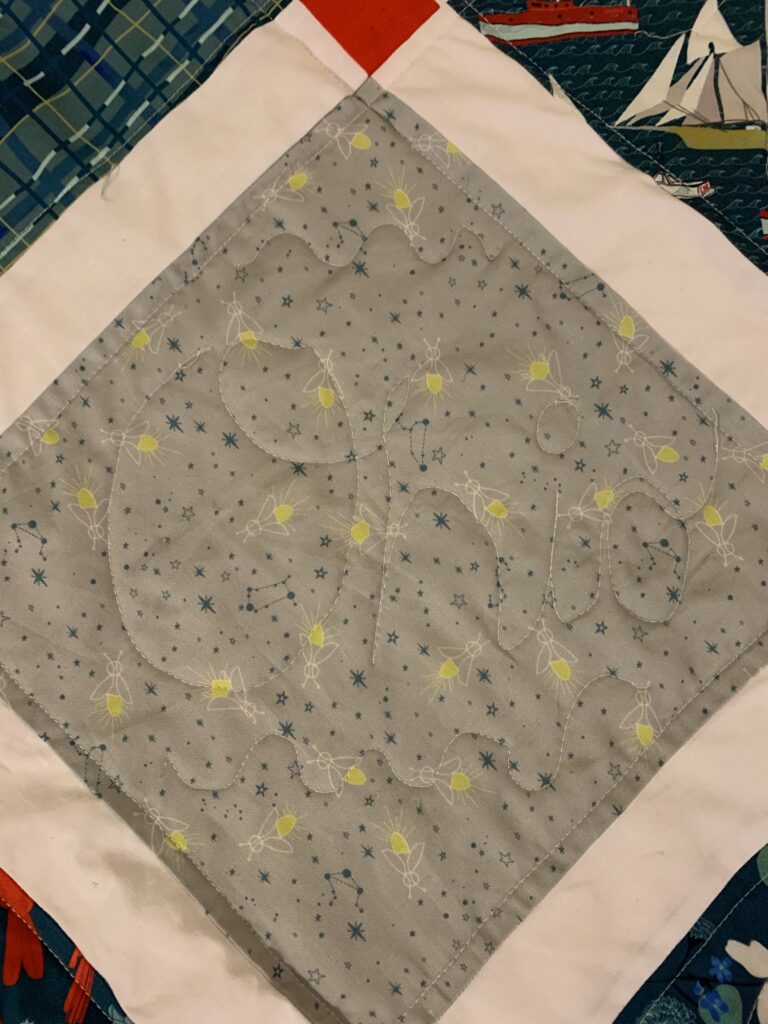 I guess I'm 33% of the way to my quilt goal according to this blog. More to come soon, hopefully in less than 4 months!