I texted this to Amanda last month, and she responded as I expected: "BABY QUILT!!"
When you know, you know.

Baby quilts are fun, because they are small and also because they are so cute. I spent more time than I care to admit on the internet scrolling Etsy for baby quilt fabric until I came across this adorable little ducklings charm pack by Moda. I ordered a couple and decided on a basic patchwork design.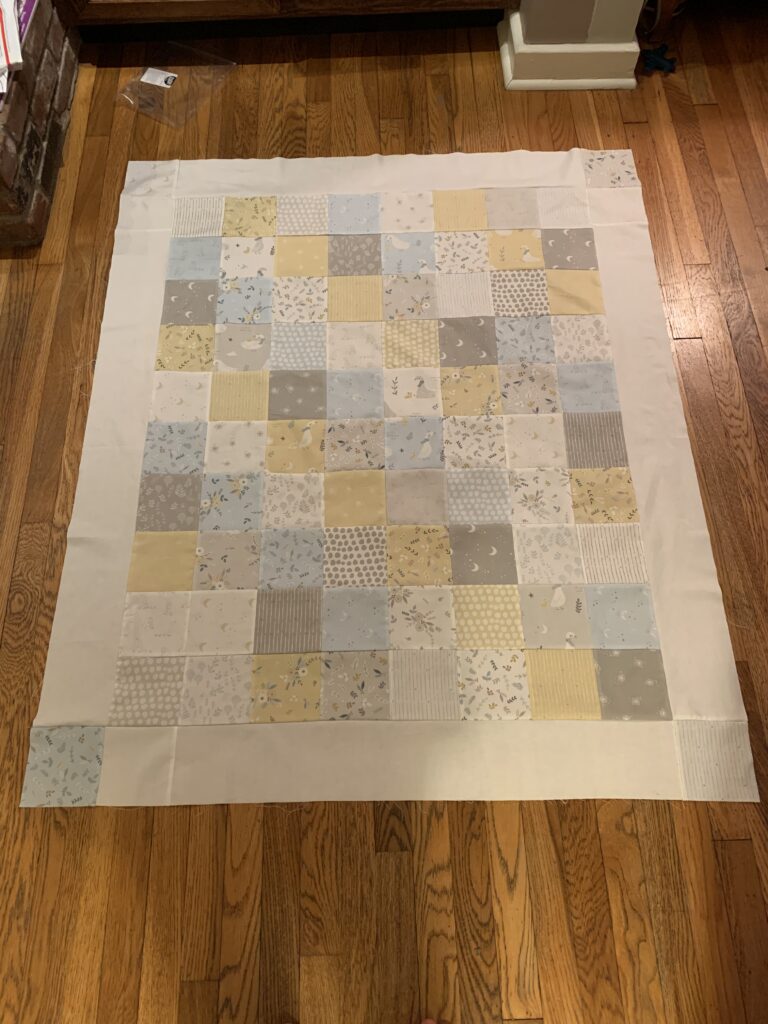 I started this quilt the week before we were supposed to go on vacation for 2 weeks, and surprise surprise, I did not finish it before leaving town like I had hoped I would. At least I managed to get it pieced and basted. My partner/webmaster kept saying, "I don't understand why you are working on this quilt and not packing or preparing for our trip?" It's a disease. Quilting addiction. It could be worse!

When we got home, I had to bump the baby quilt after the H quilt in the queue (cousin's baby is due in October), but I managed to quilt and bind it over Labor Day weekend after I finished the H quilt.

I wanted to buy a few yards of one of the duckling fabrics for the backing, but I guess this collection was too new and no shops were selling yardage, only charm packs, jelly rolls, and layer cakes. I think yardage is available now, but I didn't know how long it would take, so I just used some flannel from my stash. It's a little too natural/off white, but it almost looks like the yellow in the prints, so I went with it. I prewashed it on hot before basting, so hopefully it doesn't shrink too much.

I used a hera marker and ruler to crease the fabric on the diagonal through the squares and keep the line straight through the border. It's a neat little tool, I think I'll use it more in the future.

For the binding, I tried something new: using the backing fabric to bind the quilt by leaving one inch of overhanging backing and cutting away the batting to the edge of the quilt top. After reading a few quilt blog posts on how to do this, I sewed the folded backing over the quilt top and then super slowly machined finished it. I tend to try to speed through machine binding because I'm just so ready to be done at that point, but since this is a gift for a baby, I wanted to make sure it was done properly and securely. I'm quite happy with how it turned out.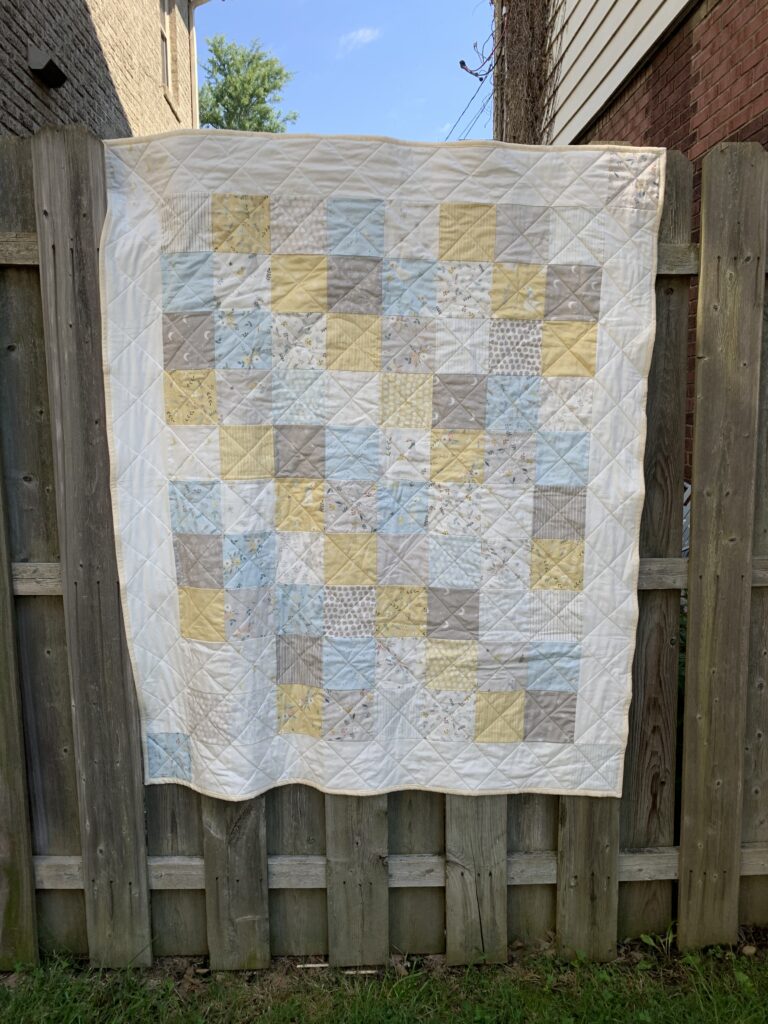 I hope my soon-to-be-born second-cousin-once-removed enjoys this cute quilt as much as I enjoyed making it.

Is this quilt 7? I am losing track.

Here's a sneak peek of Quilt 8. I just finished the top tonight, but didn't have the energy to do any more.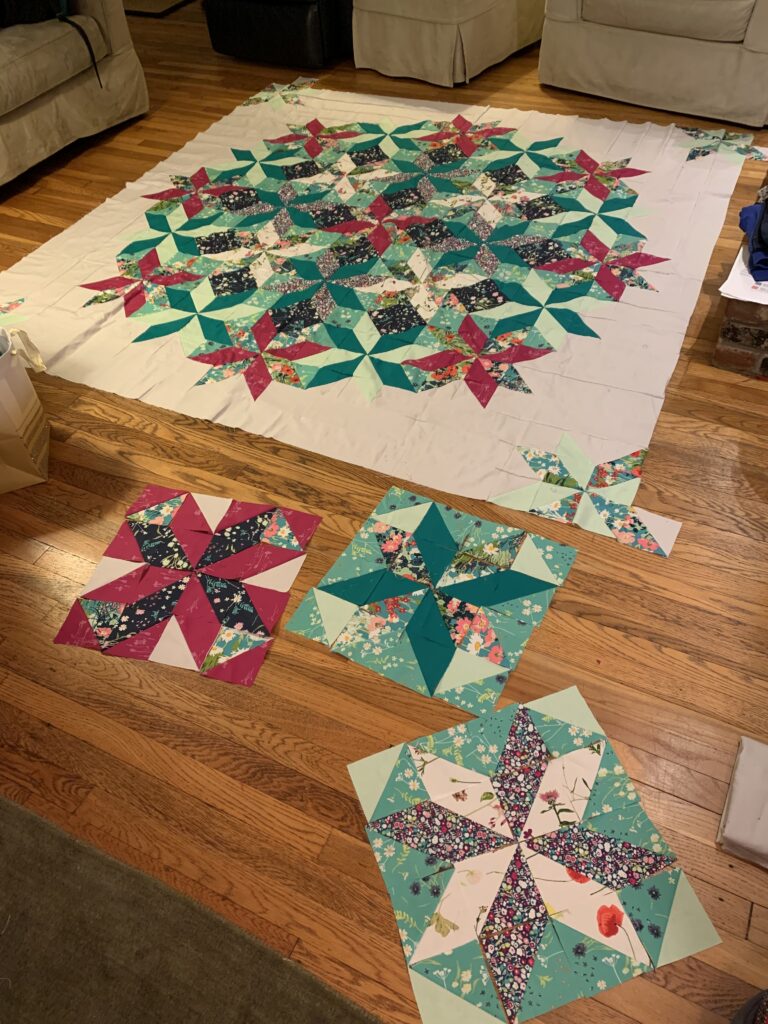 I started this one a long time ago so I'd have something to put on my bed for spring/summer instead of the Christmas quilt that is currently on there. Considering it's the middle of September, I'm not sure about getting this one done in time for "summer" 2021… maybe I should put this top away and work on a fall theme quilt instead?