Oh yeah, it's the middle of November and the Holiday Party quilt top is complete! I think that this is probably my best-executed quilt top to date. The blocks? Trimmed! The points? Sharp! The seam allowance? Fairly consistently 1/4 inch! The pressing? I didn't skip any of it (except I suppose I should have pressed it before taking this photo… maybe there will be one more quilt top glamour shot for the 'gram before I baste).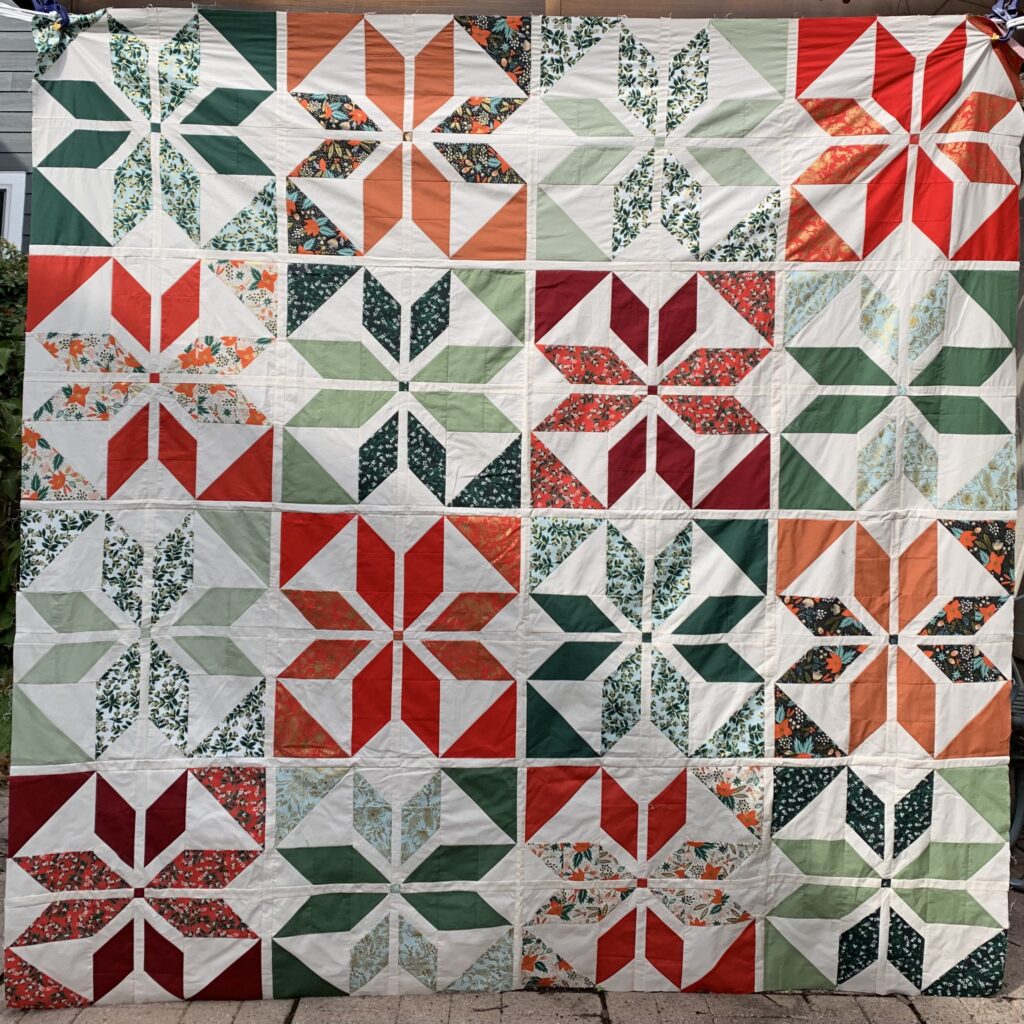 I completed this quilt top in the company of quilters around the world who were also participating in the Suzy Quilts Holiday Party Quilt Sew-Along, which was way more fun than I expected it to be. I followed the Instagram hashtag and really enjoyed seeing everyone's progress and telling others how beautiful their blocks looked. There were lots of people using the same kit that I used, but there were so many other creative fabric combinations. I can definitely see myself making this one again in a different color palette… maybe blues and greys.

I learned a lot while making this quilt thanks to Suzy's tips, really well written pattern, and easy to follow weekly assignments. I started off behind but it wasn't too hard to catch up. Here's a recap:

Lesson 1: Cutting up all of the fabric first is the key to getting a quilt top together quickly. Does everyone know this? I did not until this quilt. The pattern is written for fat quarters, and it included some excellent cutting diagrams. This pattern really uses most of the fabric, but thanks to warnings from Suzy, I was very careful in the cutting process and didn't make any mistakes, a minor miracle given the fried state of my pandemic/pregnant brain.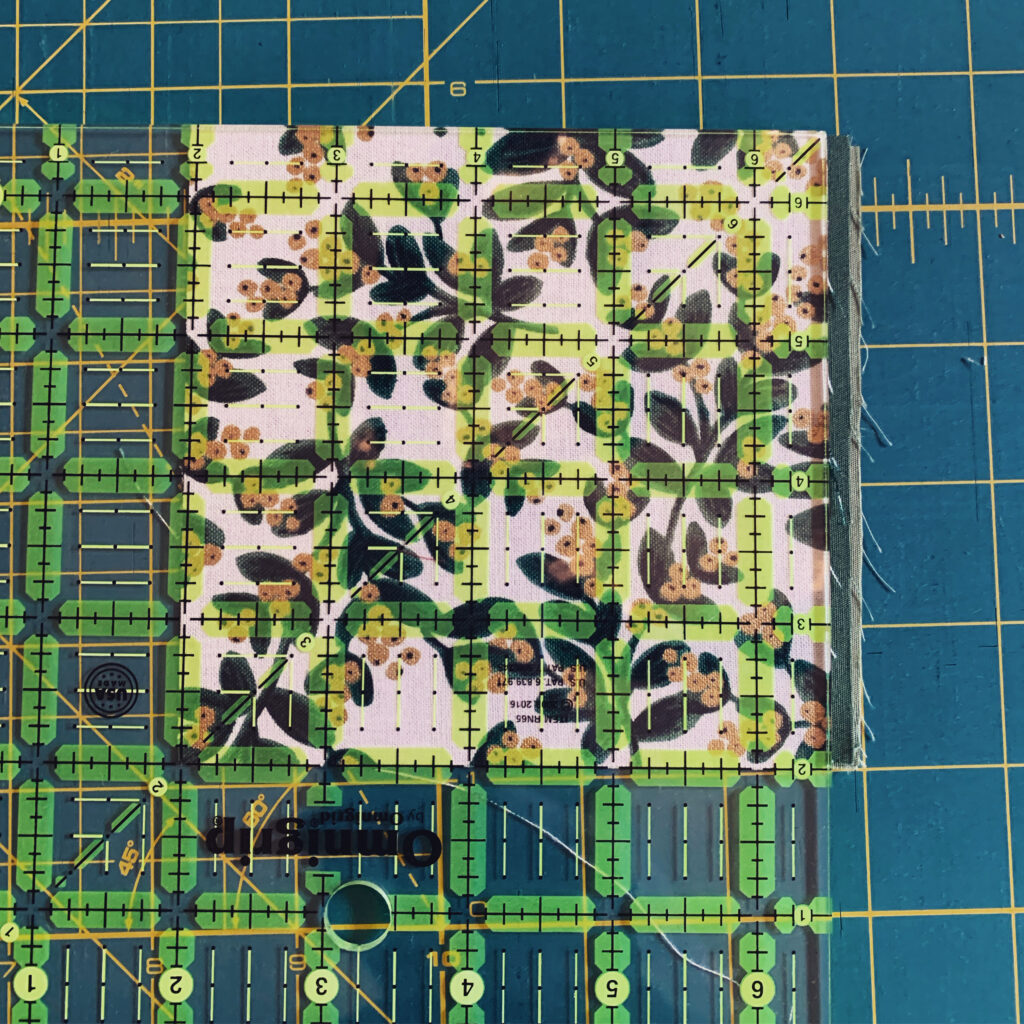 Lesson 2: Half Square Triangles (the much loved-by-me HST) can be trimmed BEFORE unfolding them. I never realized this! But it really sped up the process… only 2 cuts instead of 4! And if you have the correct size ruler, you can trim the dog ears at the same time! I did not buy this fancy ruler but basically used the technique with my regular square rulers and some tape. It worked great.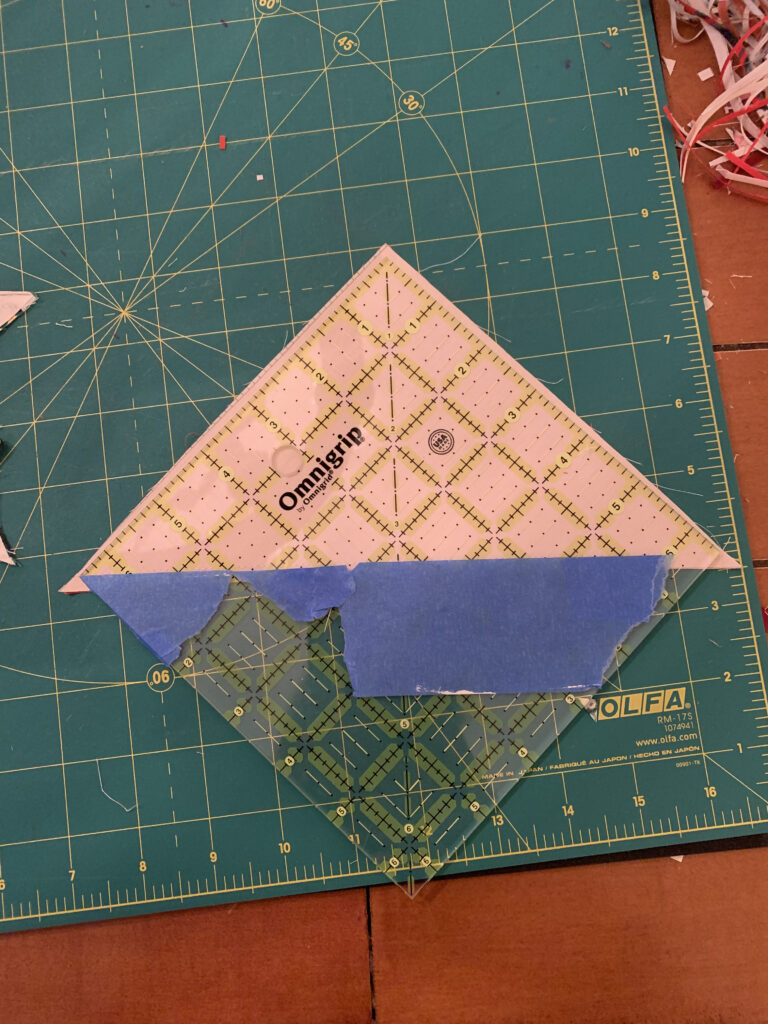 Lesson 3: Using a hot iron and a lot of steam on fabrics that aren't pre-washed can result in some fabric shrinkage. I did not know this! Fortunately my fabric didn't shrink enough to make too much of a difference in the blocks. But it's a good thing to keep in mind for future projects.

Lesson 4: Chain piecing is another key to speed, which I sort of knew, but this quilt took it to a whole new level. One week's assignment was "make the HSTs." Another was to make the rectangle blocks with the template. These really went fast. Listening to an audiobook or podcast and putting these together was a blissful way to spend several evenings. Once those were done, suddenly it was block assembly time, and this top came together in a snap.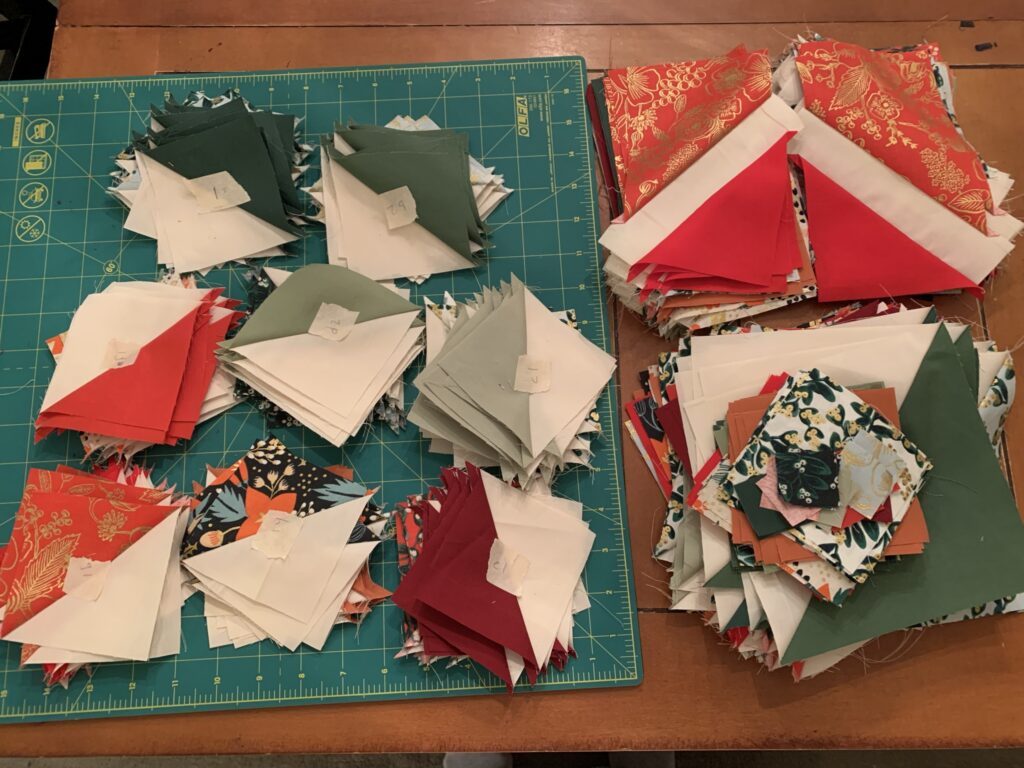 Lesson 5: Outdoor pictures look better than indoor pictures. I knew this, but I usually finish quilting and document my progress around midnight. Filters cannot compensate for the unflattering overhead dining room light. But look at how nice these block pieces look on our wood pile. I carried them out on my cutting mat for some glamour shots, like a server carrying a pizza, which prompted webmaster Brad to ask, "what … what are you doing?"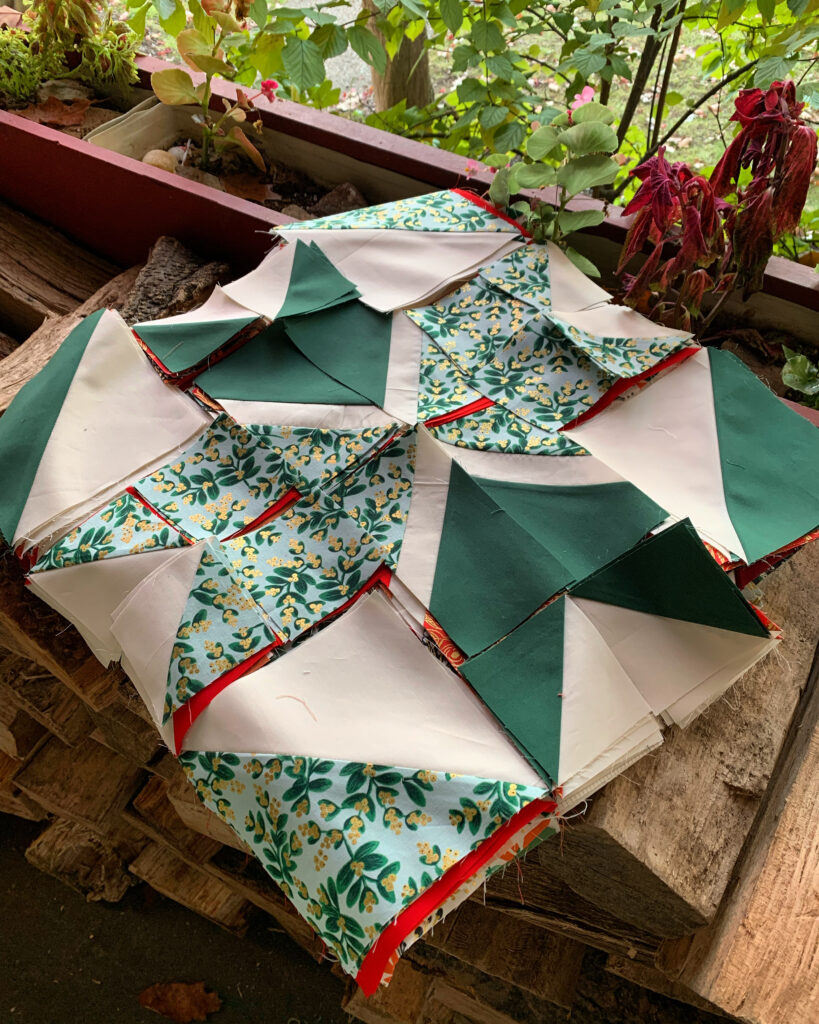 Lesson 6: Pressing really works. Sometimes I'm lazy and just keep piecing without pressing in between and I think that's probably one of the reasons that my seams don't line up like like they should. Also… I think I need a new iron. Mine gets hot, but the cord also gets hot… I have no idea where I got this iron or how old it is, and I'm slightly concerned that it's going to start a fire. (Typing that sentence made me nervous, I just ordered a new iron. Don't worry, mom.)
I am thrilled with this quilt top, and I am very excited to quilt it up and gift it. Thank you, Suzy, for the awesome pattern, the very fun sew-along, and all of the excellent tips and tricks.

Now I just need to press it, baste it, quilt it, and bind it, and quilt #10 will be complete.