When I found out that one of my kids' day care teachers was retiring, my first instinct was to make her a quilt. She changed both of my kids' diapers and cared for them when they were little babies. She also became a special friend throughout all of the political turmoil of the past few years. I wish I could have made a big one but there wasn't much time before her last day, and I was also in the middle of trying study for my anatomy class final (it's been a weird year). I knew that she liked angels, and I found this adorable pattern for a table runner, so I decided to go with that.

I had done some appliqué previously on my son's dinosaur quilt, and I liked the piecing and appliqué combination in this pattern.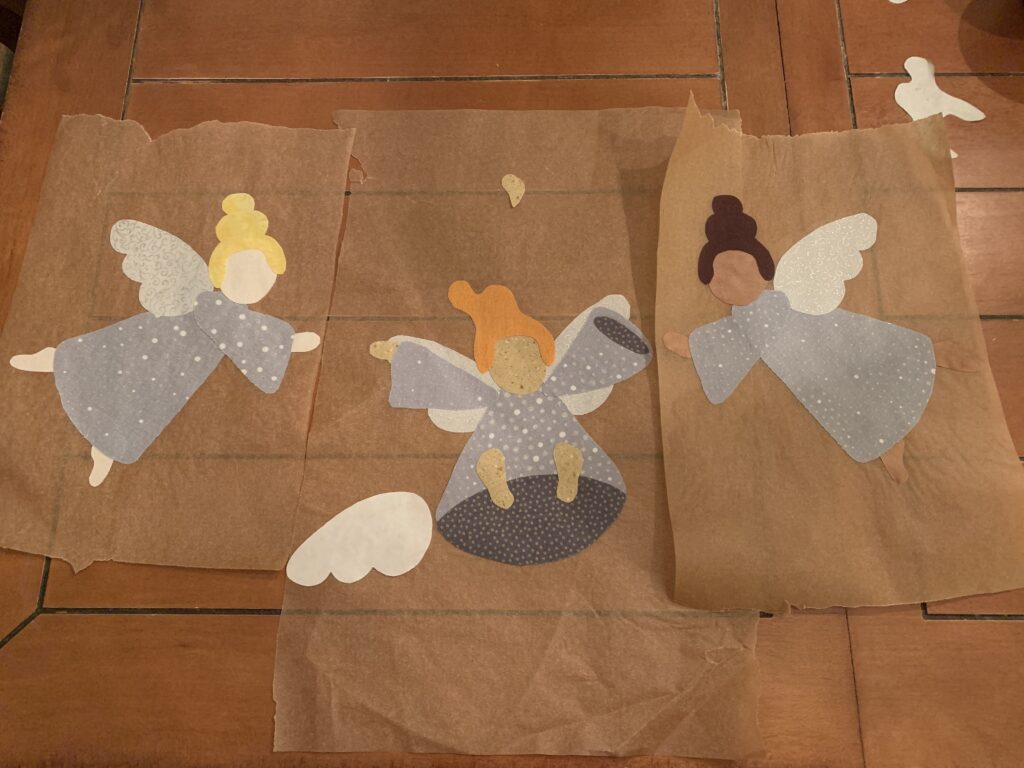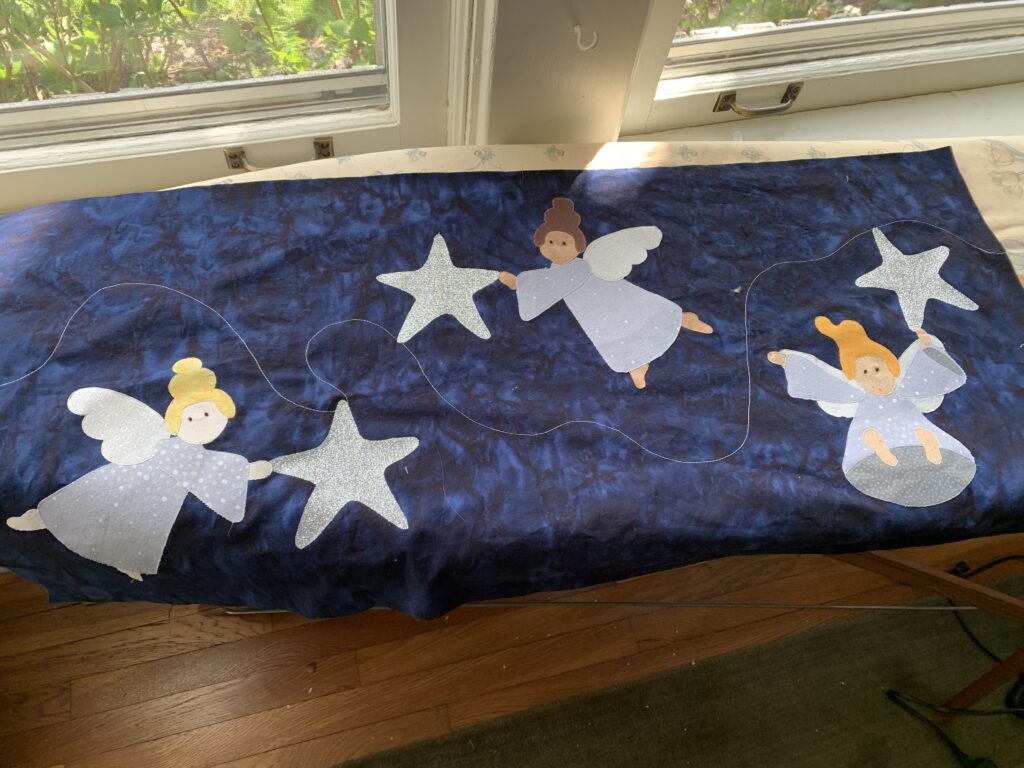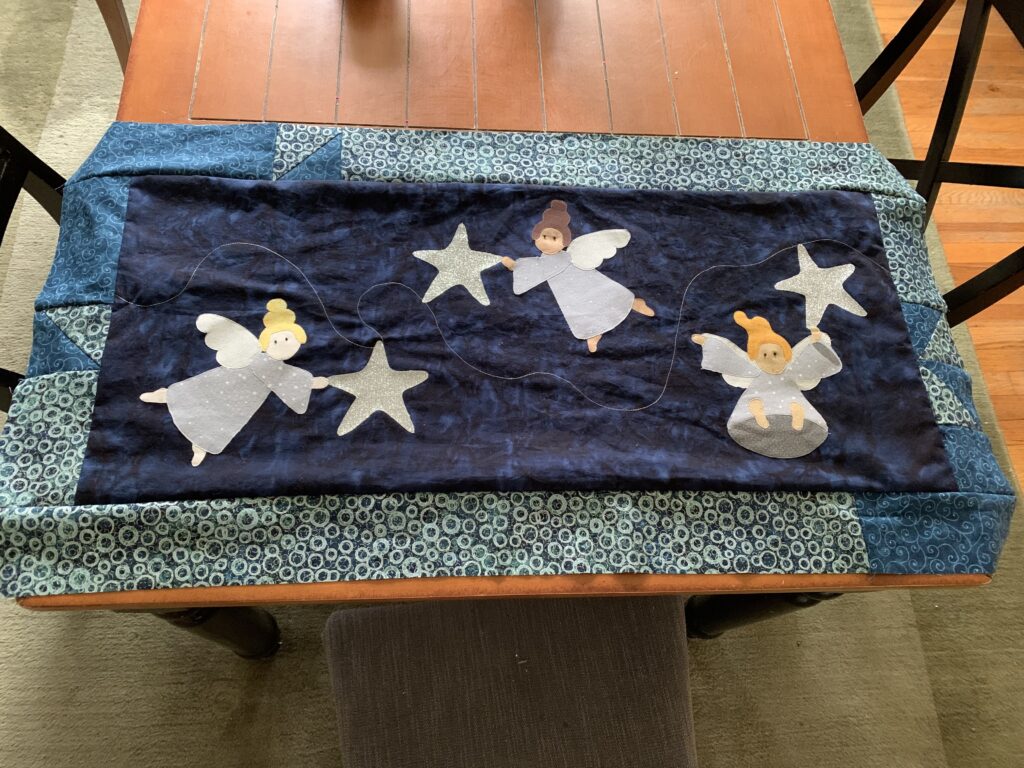 I was happy with how it turned out, but because I was in such a hurry to finish it, I forgot to take a picture of the final product before gifting it. Huge quilt blogger fail!

If you're curious, I used the blue fabric from the pieced border for the back and binding, and I did echo quilting around the angels with some FMQ wavy lines. At least that's what I remember from what I did three months ago. I don't think it would be good form to ask the recipient to send me a photo of the final product for the blog. Use your imagination!
One of the best parts of making this table runner/wall hanging was that I took a field trip to the south hills of Pittsburgh to Gloria Horn's sewing studio. (I was also picking up my Kenmore after getting it serviced there. Usually my partner (also our webmaster) takes it out there for me because I really don't like driving in the South Hills. Somehow I ended up in Mt Oliver on the way home…) The people working there are awesome, and they helped me pick out the iron-on shiny glitter stuff for the stars. I also discovered that they have an app and do live streams to show off new fabric and products, and they are really funny. Highly recommend if you're in Pittsburgh or on the World Wide Web.

I'm blogging because I'm supposed to be straightening my house, which looks like a tornado went through it. I guess I should do that now. Does this count as quilt 5?