I like our new cover photo! Thank you webmaster Brad for adding it. And thank you neighbors for coming out during the Steelers vs. Bills halftime to hold quilts for us!

I tried to accomplish my goal of both quilting and supervising my child simultaneously this weekend. If my child could be contained in a room this wouldn't be that hard. But, as Rachel knows, that is not possible. At 8:00 a.m. on Sunday Louie was on Rachel's porch wearing my exercise resistance bands as a "jet pack" in a Spider-Man outfit. So, I resorted to outdoor quilting while the children of the neighborhood did all of the things they do for 10 straight hours.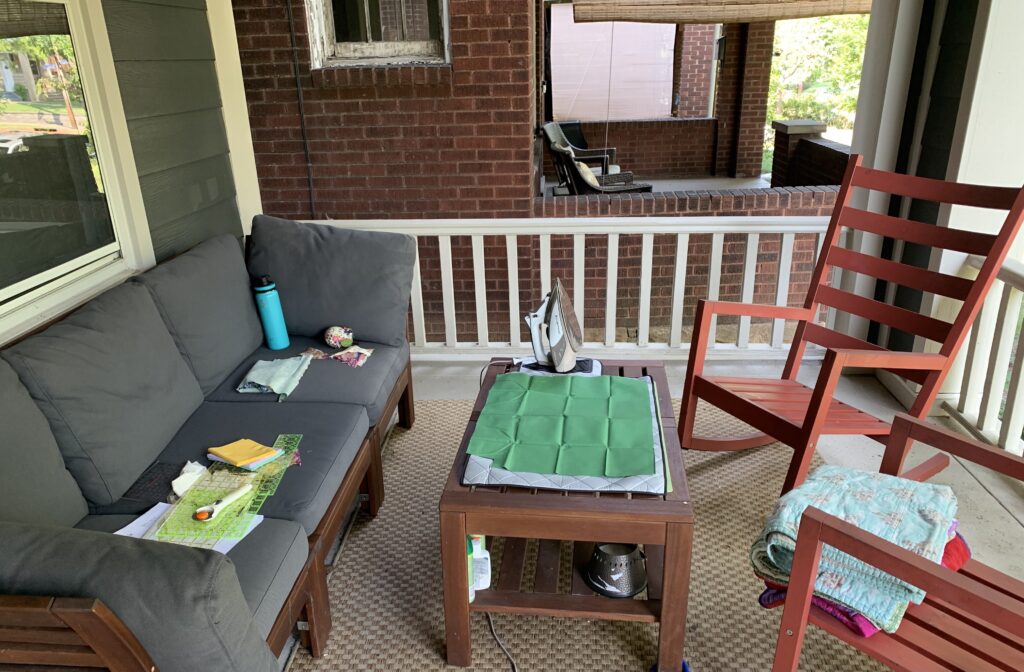 What I actually came here to say though is we might be cutting edge fashion designers. A famous and cool person who my husband knows but I do not wore this to the Met Gala: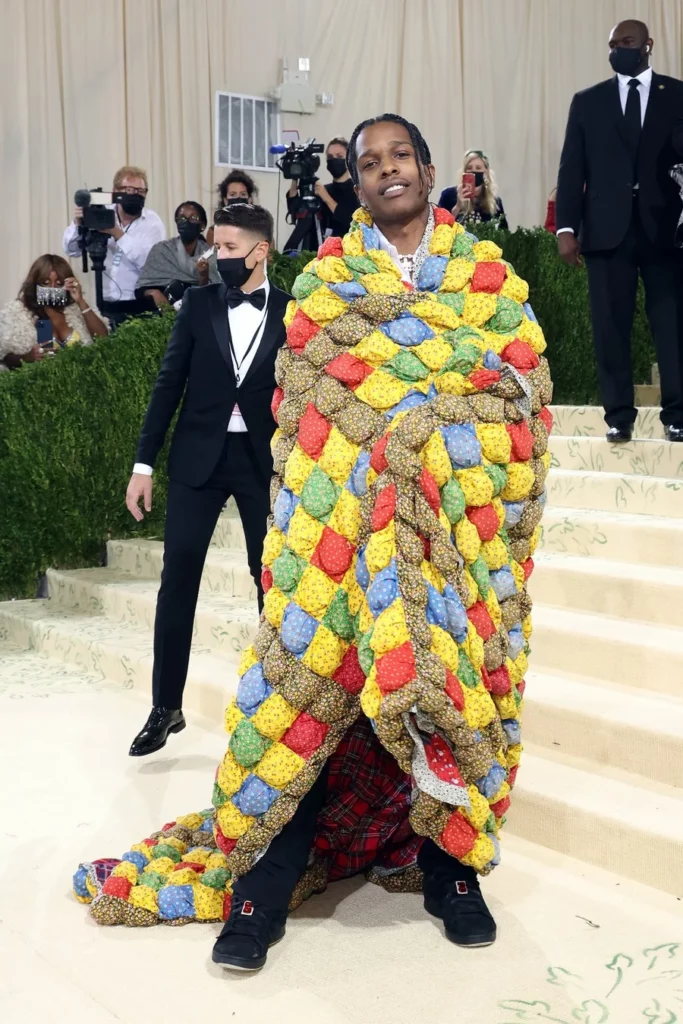 That is a literal quilt.

I googled the designer and here is this "look" from his "look book."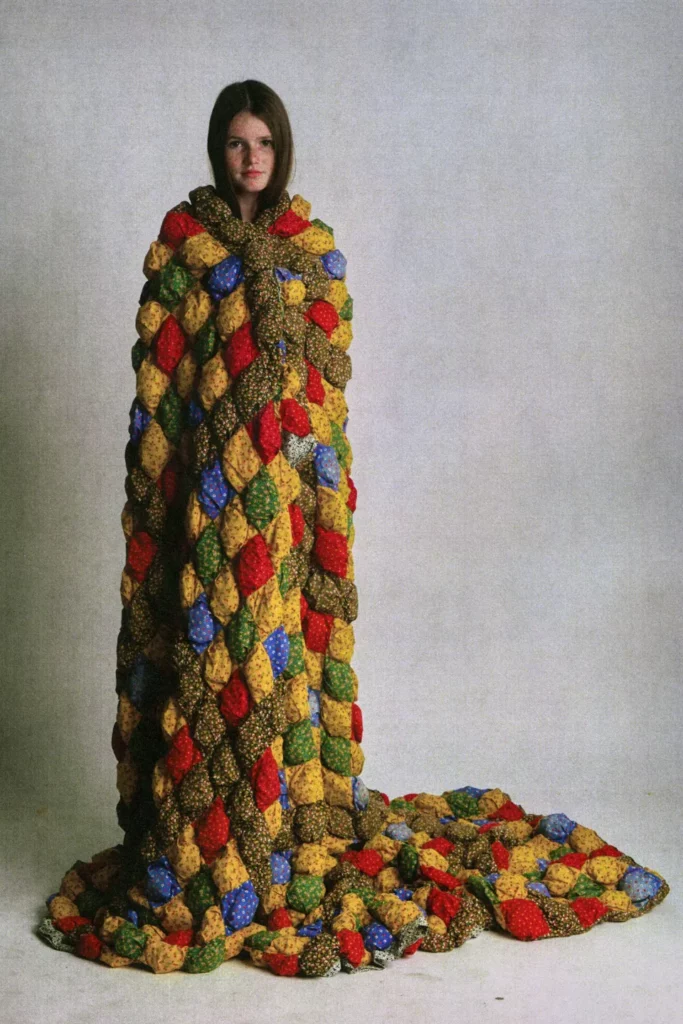 I do like the idea of one day making a puffy quilt. And, Rachel, when you see me on my porch wrapped in it you will know that I am not a disheveled mess, but rather, a very stylish and cool person who definitely has it all together.