It's happening. One of my 2022 goals is to jump on the quilt coat train! Sometime last year, Rachel said she wanted to make a quilt coat. I'm not going to lie, I was skeptical. But, she planted a seed that day in my quilty brain and now I can think of nothing else!

Quilters/people everywhere are making quilt coats. And they are all so fun to look at! Scrolling through #quiltcoat on Instagram is an amazing pastime.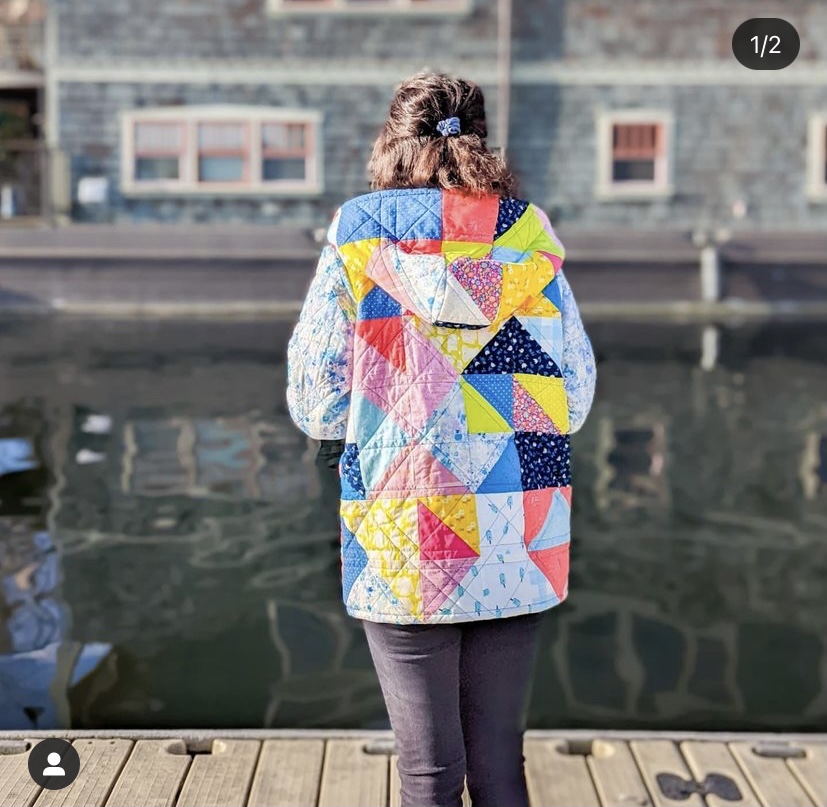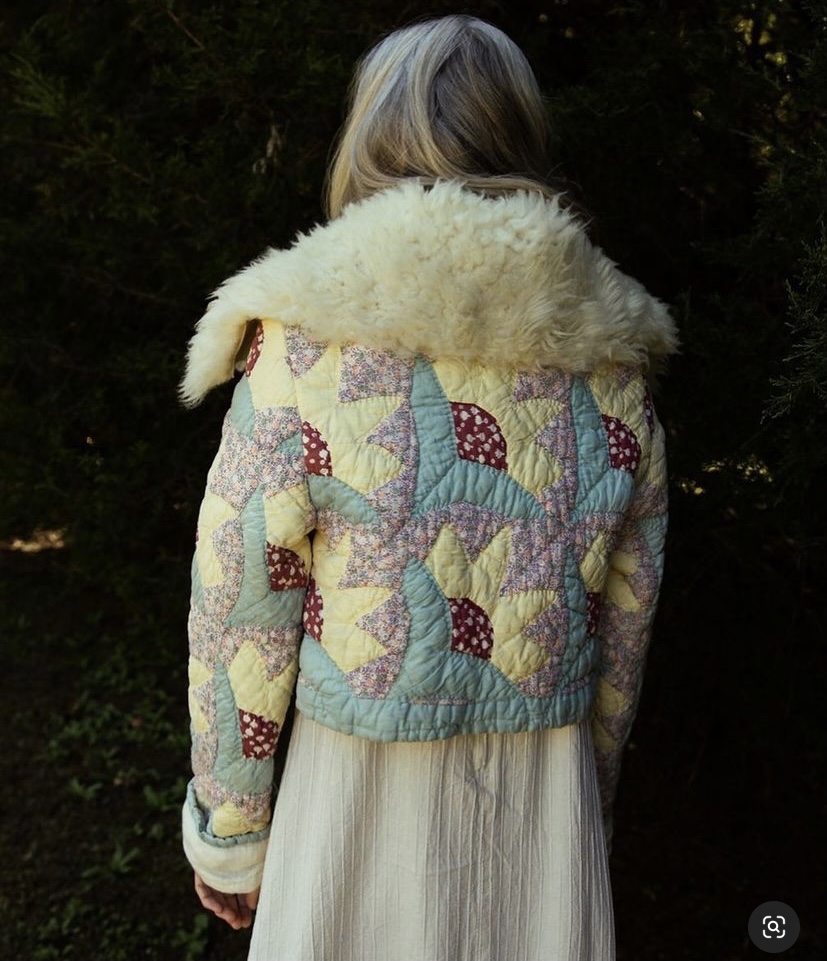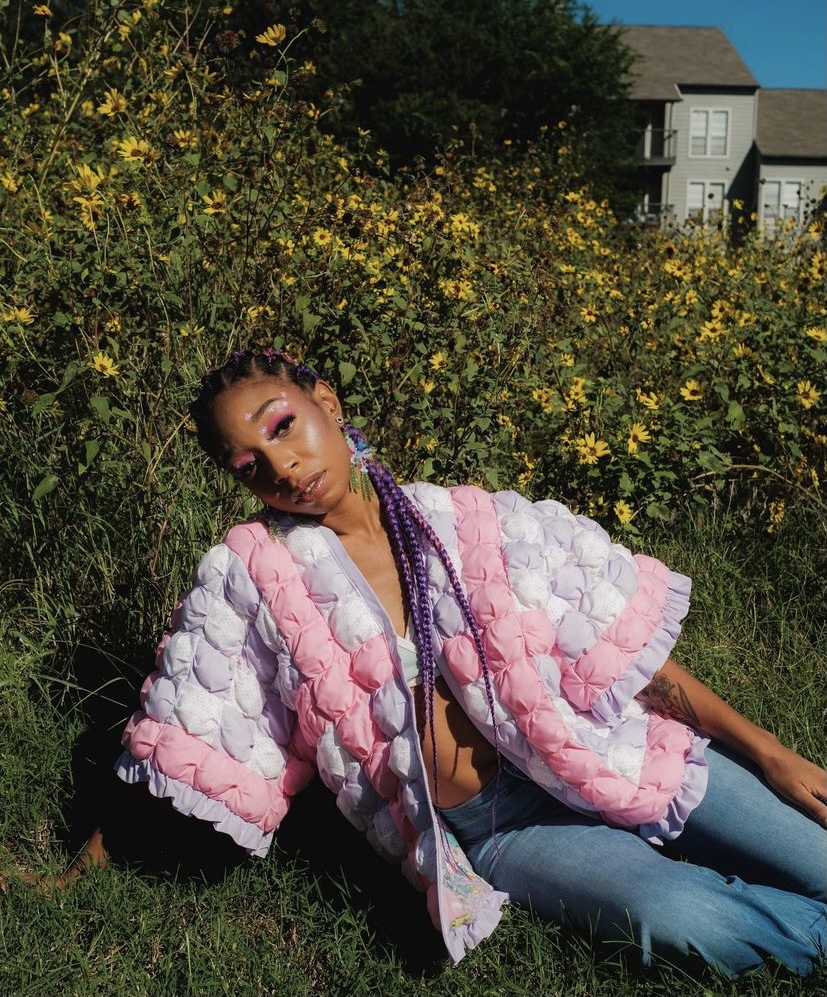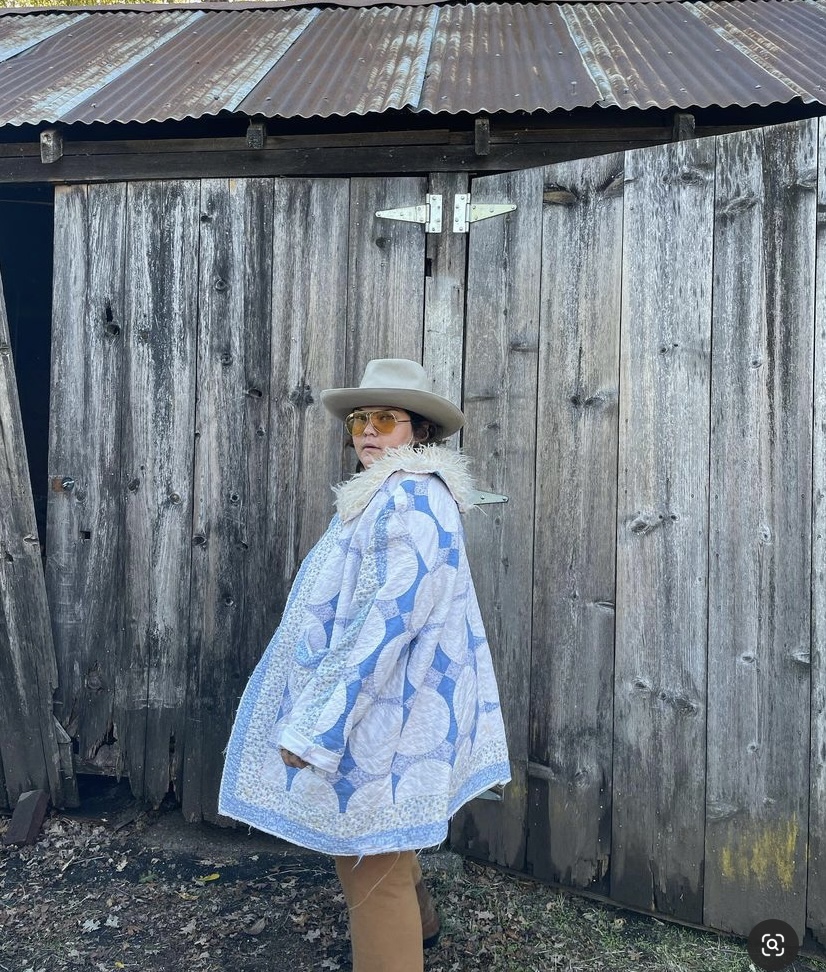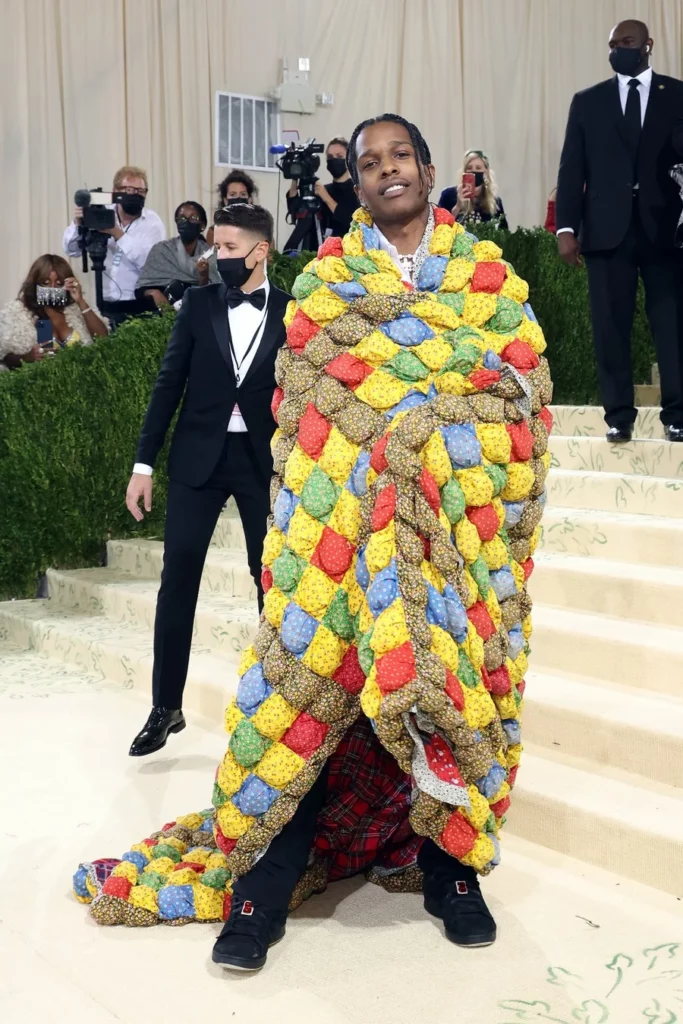 And of course, who can forget when A$AP Rocky wore an actual puffy quilt to the Met Gala. (Side note: I read a little more about this. The designer actually bought this quilt at a thrift shop. Then, a woman recognized it as a quilt her great-grandmother had made and she posted a photo of the quilt on her bed! Talk about a small world; or worlds colliding; or something!)
So, yes, quilt coats are currently super trendy. I am not going to pretend I don't love riding a trend wave. I also really want to visit Iceland!

In addition, I think I wanted to take on the challenge of sewing something different. I have never sewn apparel before. At least, not since I made a dress for my American Girl doll when I was maybe 8.
So, this is how my quilt coat started:
Every year our neighborhood has a giant yard sale. At the sale last year a woman was selling vintage quilts and linens. She said she used to own a vintage linen shop and these things were left after the shop closed. I bought a quilt top. It was an entirely hand-pieced "drunkards path" quilt.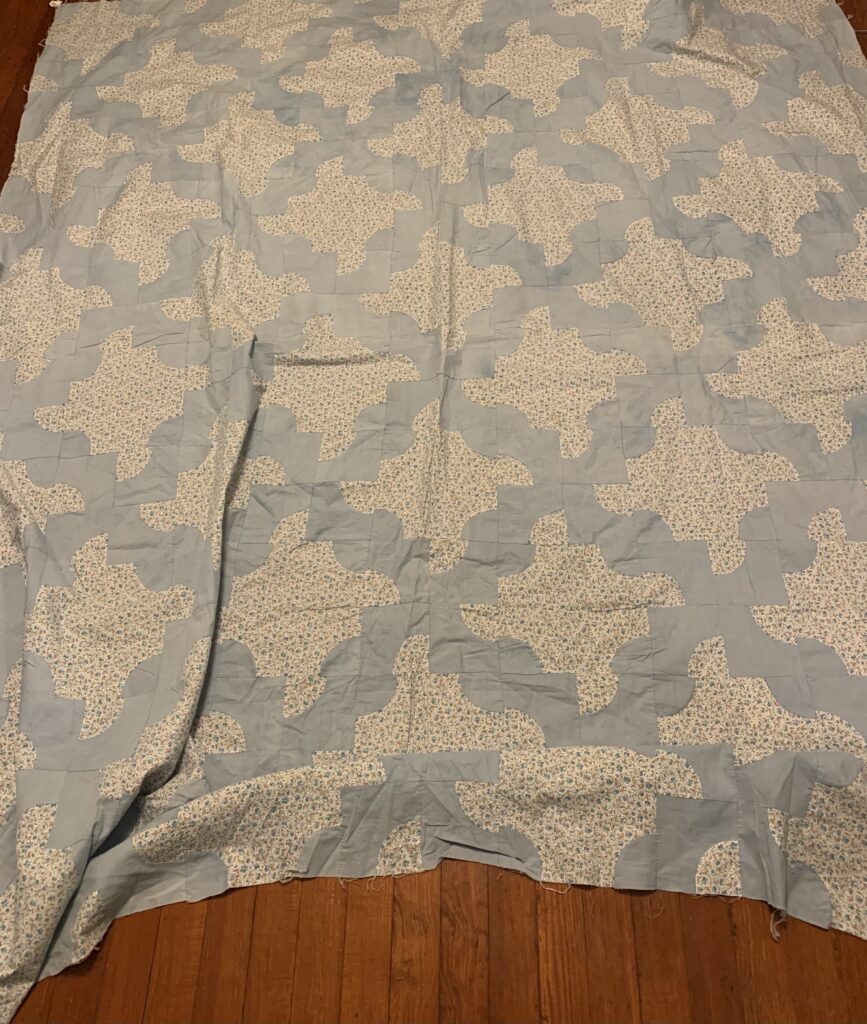 Now, I understand there is some turmoil about whether it is at all appropriate to cut up a quilt or top, especially something hand-pieced! I thought about this a lot. I realize someone spent so much time piecing this top. But, if my coat turns out the way I am imagining it in my head (big if) I think I will love it more than if I simply quilted this. I decided to go for it not because I don't appreciate the top for what it is, but I just kept imagining it as my beautiful coat! If the woman who sold it to me ever sees me walking through the neighborhood wearing it I hope she isn't super mad!

Also, the fabric in the top has some discoloration, which I actually love. It reminds me of a chambray button-down shirt I owned for a decade that was literally falling apart, but I still wore it. Eventually the sleeves fell off and I continued wearing it under sweaters, like a dickey! So, something about that fabric discoloration spoke to me and said—wear me forever.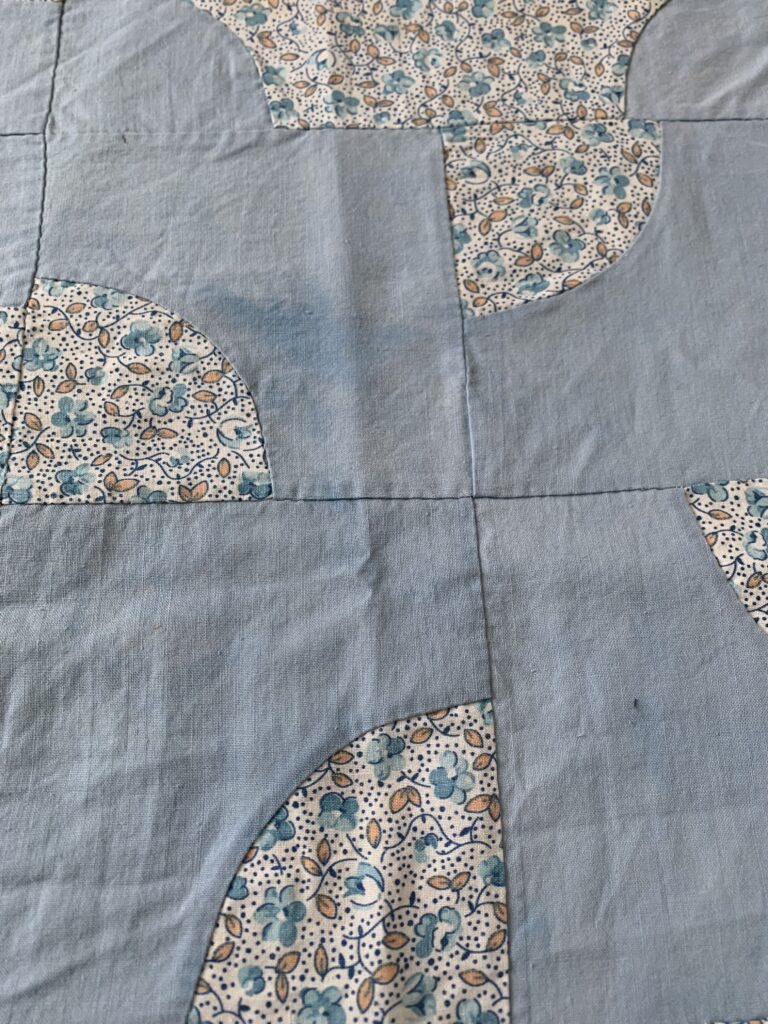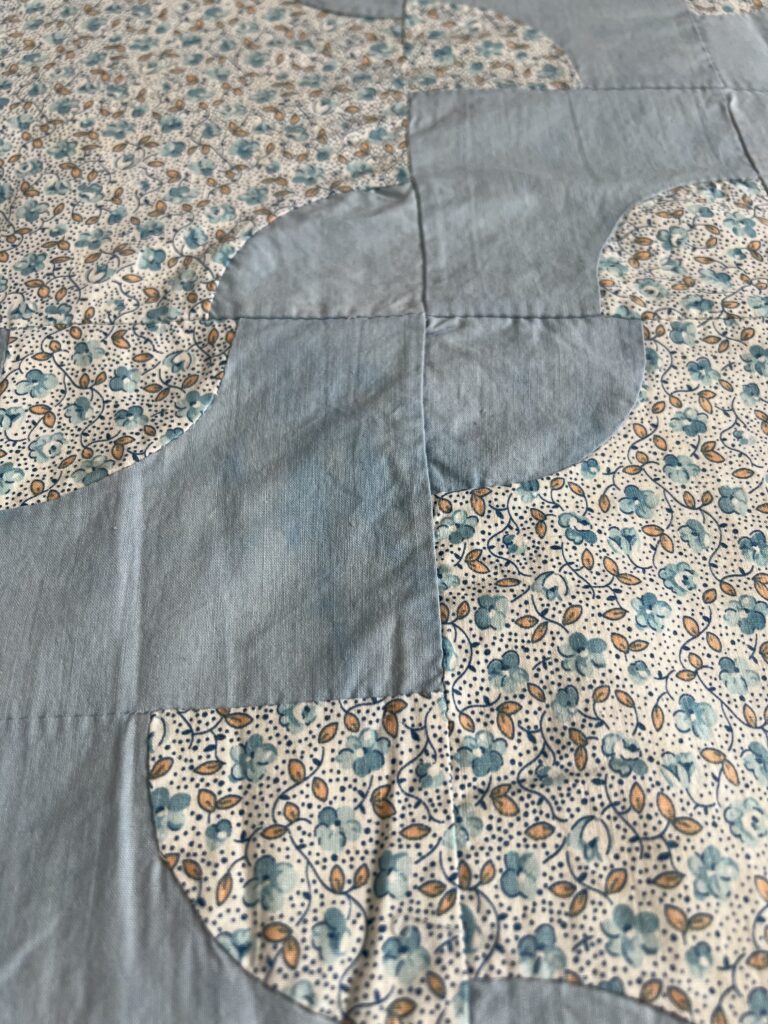 Lastly, I texted Rachel and asked if I should cut up this vintage, hand-pieced quilt top and she said yes. So, that was settled.

I downloaded a pattern from an Etsy shop called Tropical Research. The pattern is called "Cozy Coat," which is exactly the goal I am hoping to achieve. I needed something simple—no buttons, zippers, tailoring—since I know zero about making clothes.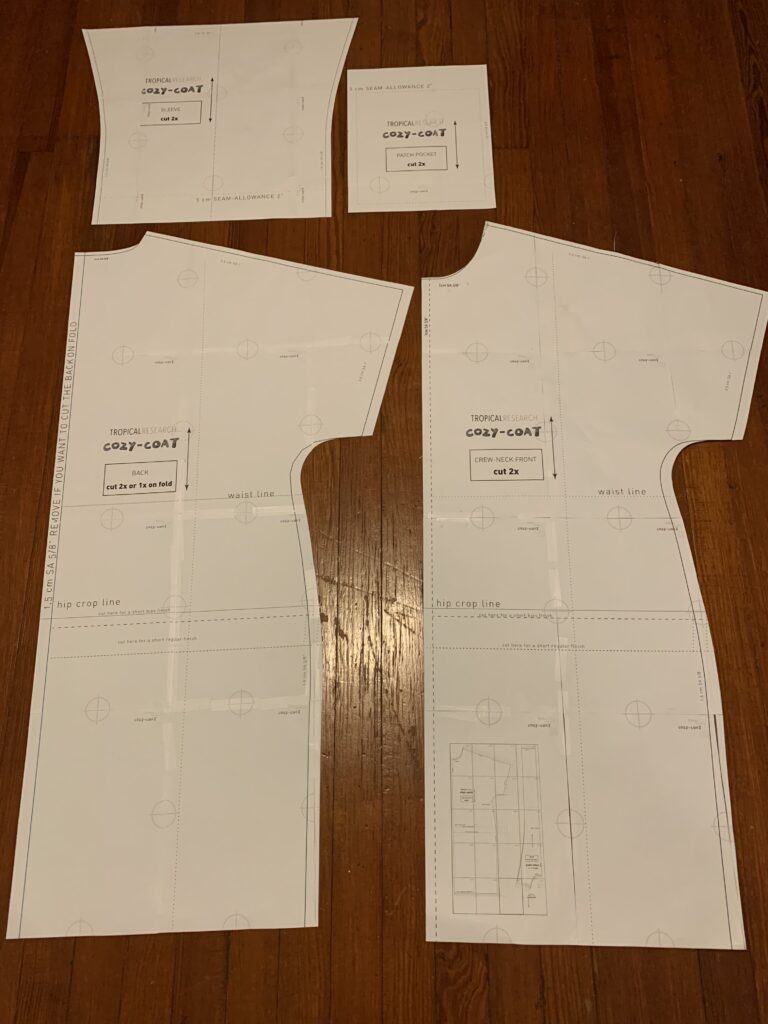 It did take me a bit to puzzle the pattern together after I printed it, but eventually I got it! I really, really should have sewed a muslin or a practice coat to make sure I have the right fit. I also just randomly decided to chop off the bottom of the pattern to make it a bit shorter based on pure eyeballing. But, I am super impatient and was excited to get to it—I hope I don't regret that in the end! ??????

Then, I realized I still needed a backing fabric. Again, based on zero knowledge and not enough research I ordered three yards of a taupe-y/gray cotton sateen from Mood. I did not really know what cotton sateen is (it looks exactly like bed sheets), but it seemed more like a coat lining than regular quilting cotton without being too different or impossible to work with.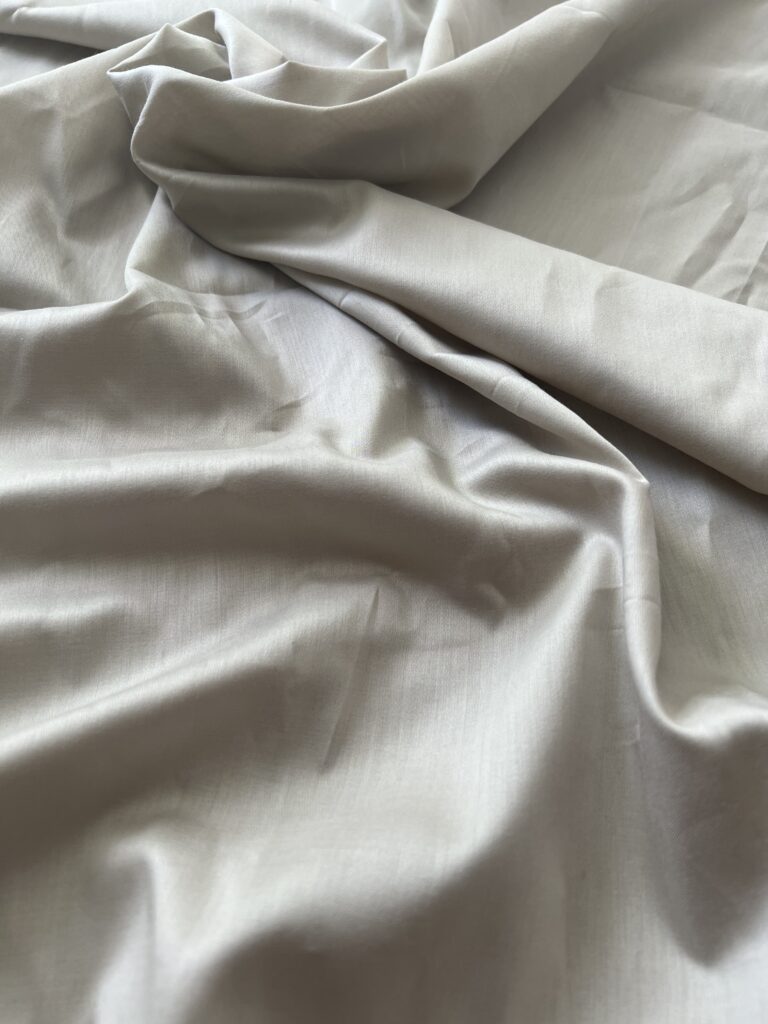 Finally, I was ready to roll! Louie was at my parents' for a night so I had time to cut out and baste all of the little mini quilts that will eventually be coat pieces!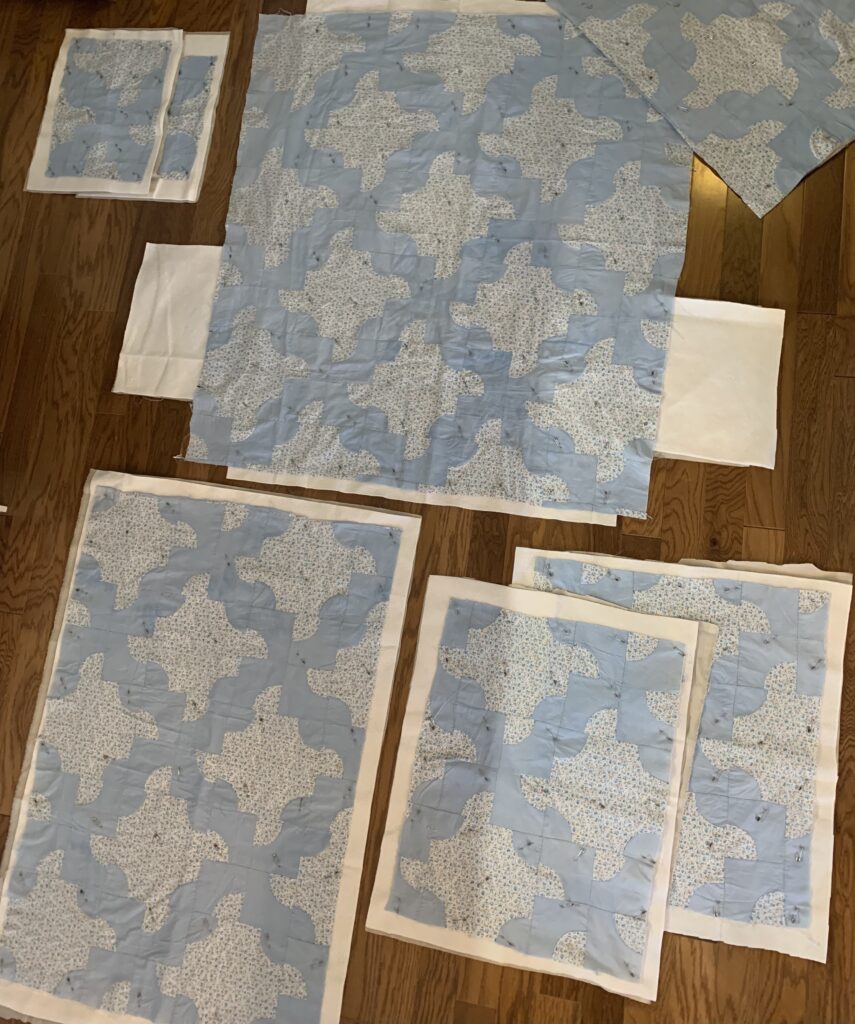 The next steps are quilting each section, cutting each piece out using the pattern, and then…sewing the pieces together? I am not entirely sure what to do after the quilting, but here's hoping the "Cozy Coat" pattern instructions can answer that! I look forward to updating everyone on my progress!