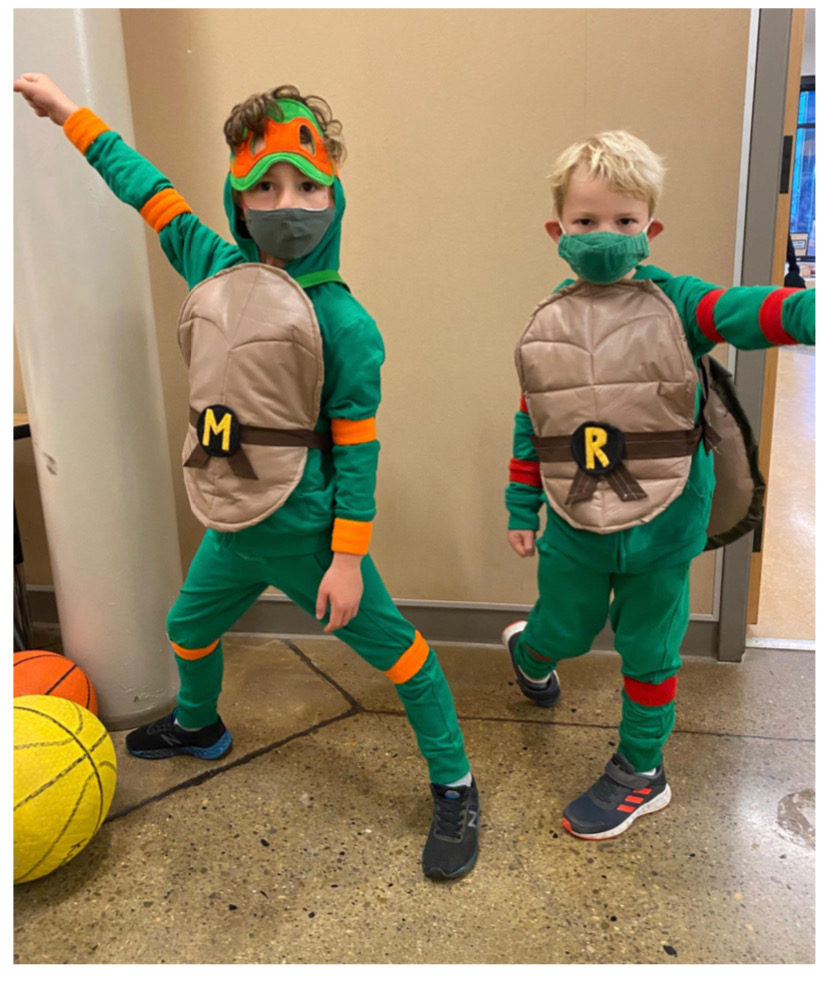 Happy Halloween!
Louie and Walter decided to be Teenage Mutant Ninja Turtles for Halloween, which was odd because neither of them have ever seen the show or movies. Nonetheless, Rachel and I found a way to turn this costume into a quilt, of course!
Luckily, the remnants section at Jo-Ann's had some very inexpensive vinyl material that looked turtle-ish. I actually cannot imagine what this material could be used for besides a turtle shell.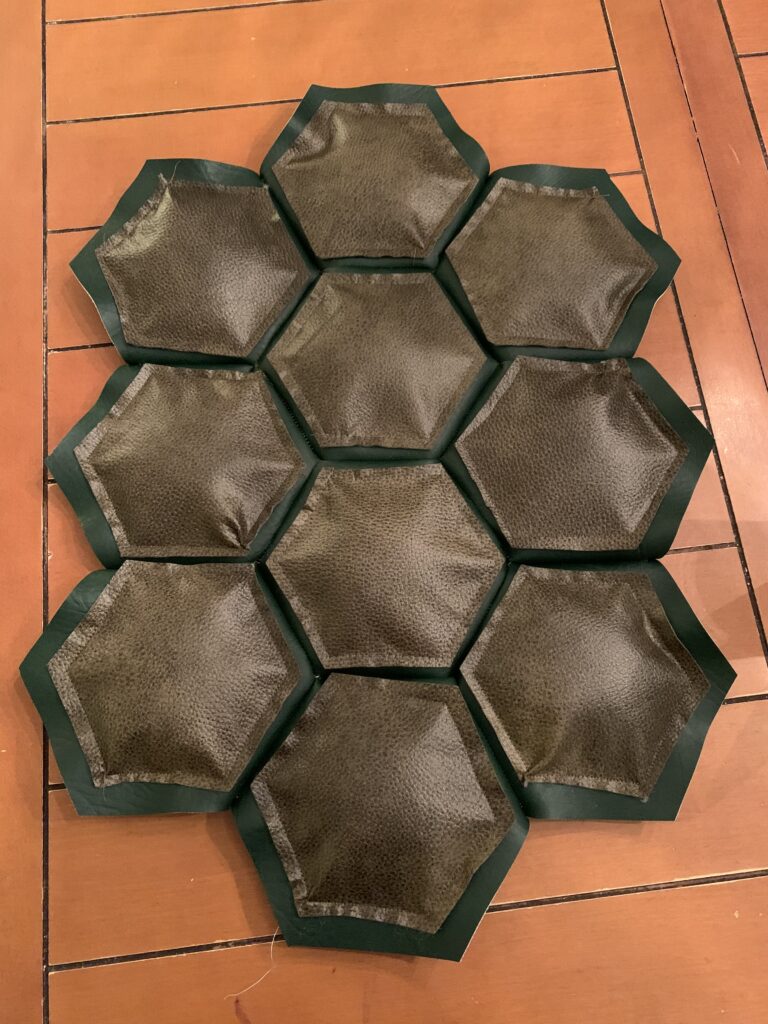 We cut out larger and slightly smaller hexies in the different greens and put a little stuffing inside each "hexie sandwich" to give the shell some volume or dimension. Then, we pieced the hexies. I've never machine pieced hexies before, but after a quick YouTube tutorial it wasn't too bad!
We then eyeballed these creations and cut them into ovals. We added a backing, and stuffed it with polyfill. Then, we binded it using the same machine binding tutorial from Cluck Cluck Sew that I use for most of my quilts. Machine binding a stuffed turtle shell with several layers of strange vinyl material was tough! Thank you to our Juki's for powering through this task!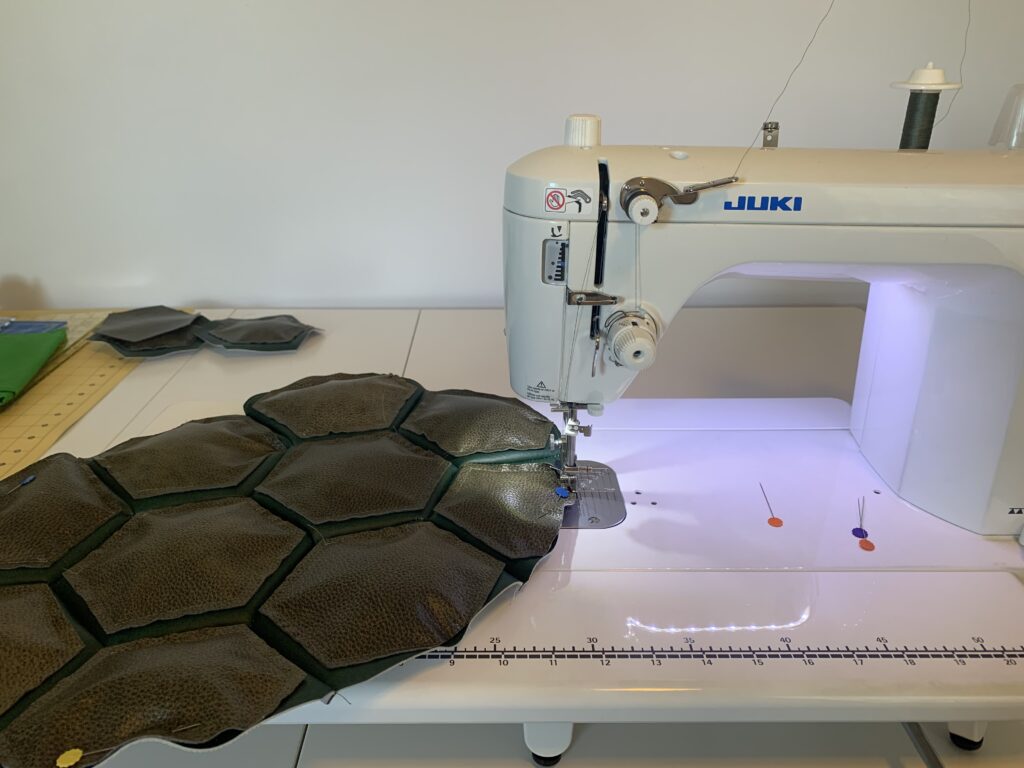 For the fronts, we used four layers of batting and quilted them with a pattern called "turtle pecks and abs." Rachel, let's make a note to quilt all future quilts with "turtle pecks and abs."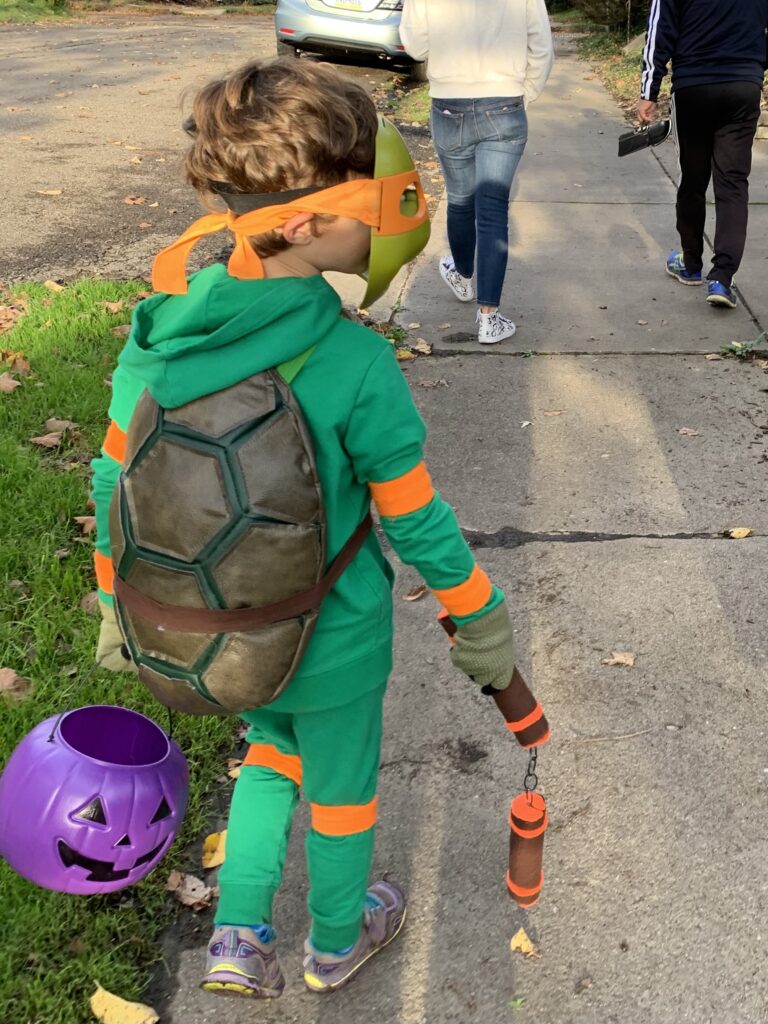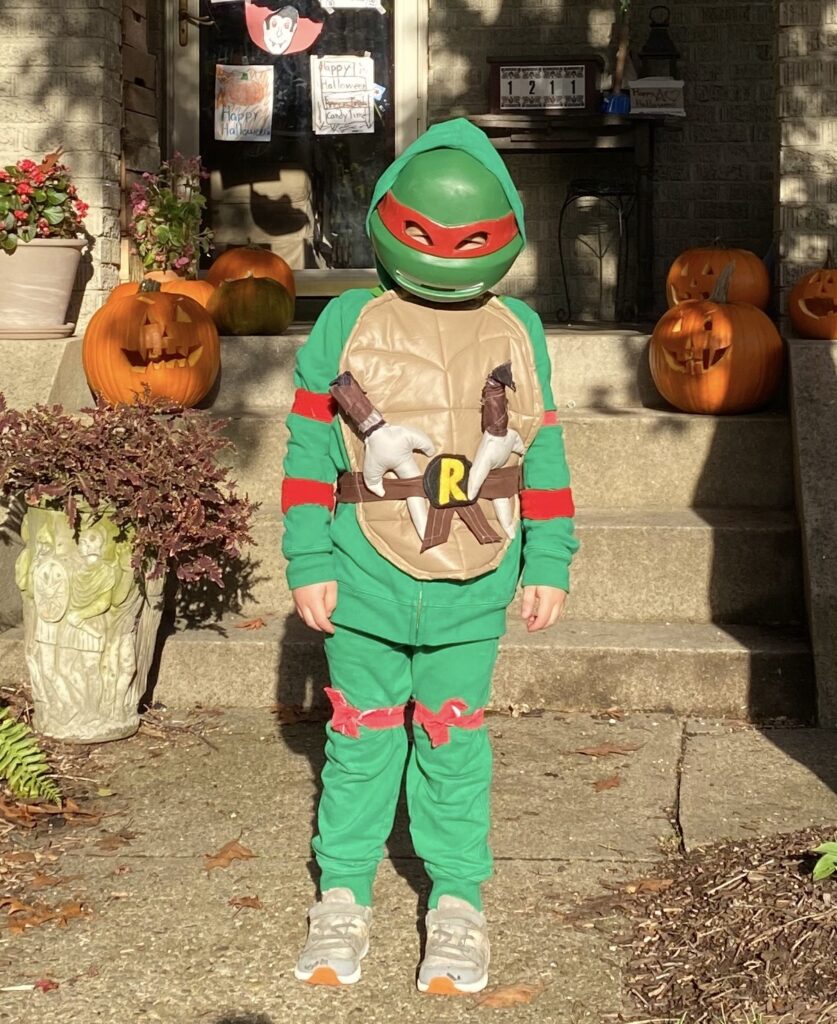 And bam! We have quilts.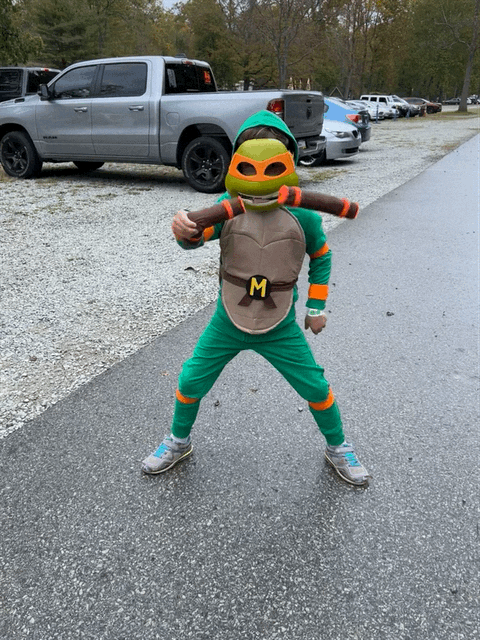 Louie has already started thinking about his costume for next year. While he was falling asleep he said, "well mom, you have a whole year to work on my next costume now." You got it, babe!