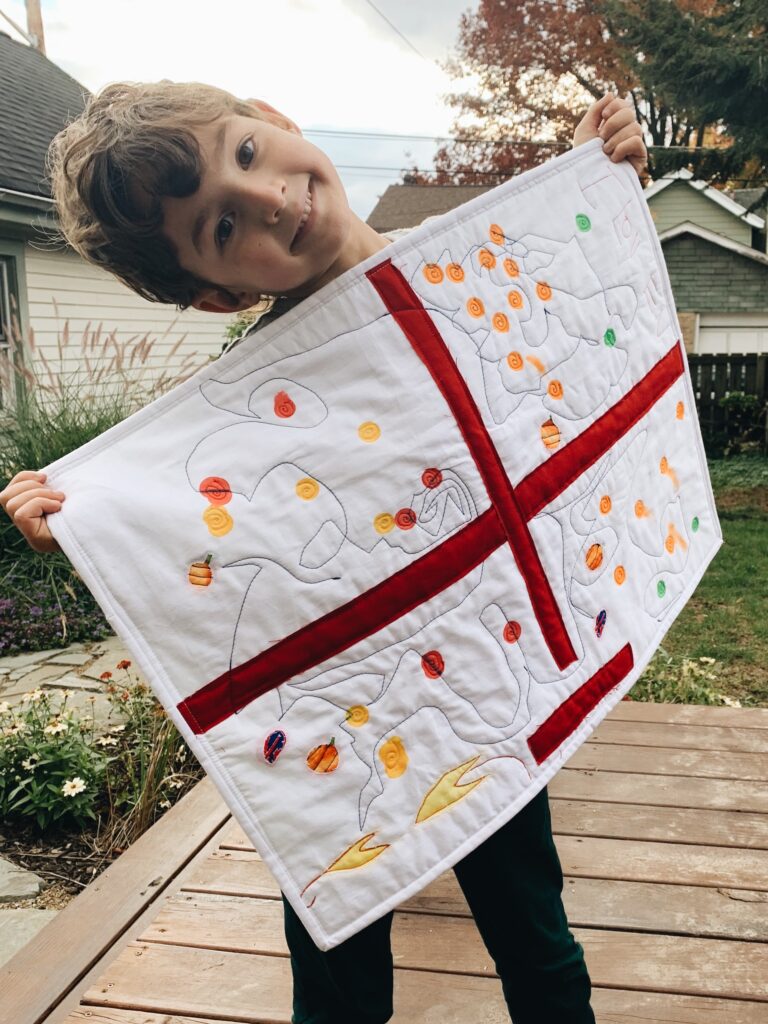 Amanda: Hi!
Louie: Hi!
A: What is your name?
L: Louie.
A: How old are you?
L: Five.
A: How long have you been designing quilts?
L: For four years.
A: ??? . . . What were you thinking when you designed this quilt?
L: I was thinking Fall colors. And there is a maze. See those blue line thingies? And there are buffalos. There are fall leaf colors and leaf kites.
A: Why are there buffalos?
L: I just love buffalos.
A: Like the animal?
L: Yes. And the football team the Buffalo Bills.
A: And what did you write on the quilt?
L: I love you.
A: Why did you write that?
L: It's for my mom.
A: ???
We have entered Louie's second season of "drawing contest." One night this week I was the judge and I couldn't think of a challenge (we have already done haunted houses, ghosts, spiders, space ships, several different construction vehicles…). Since I always have quilts on the brain I threw down the quilt design challenge! As the contestants were drawing I announced that the winner of this challenge would have their design made into an actual quilt by me! (I have been watching a lot of "Making the Cut" lately). Louie won, of course.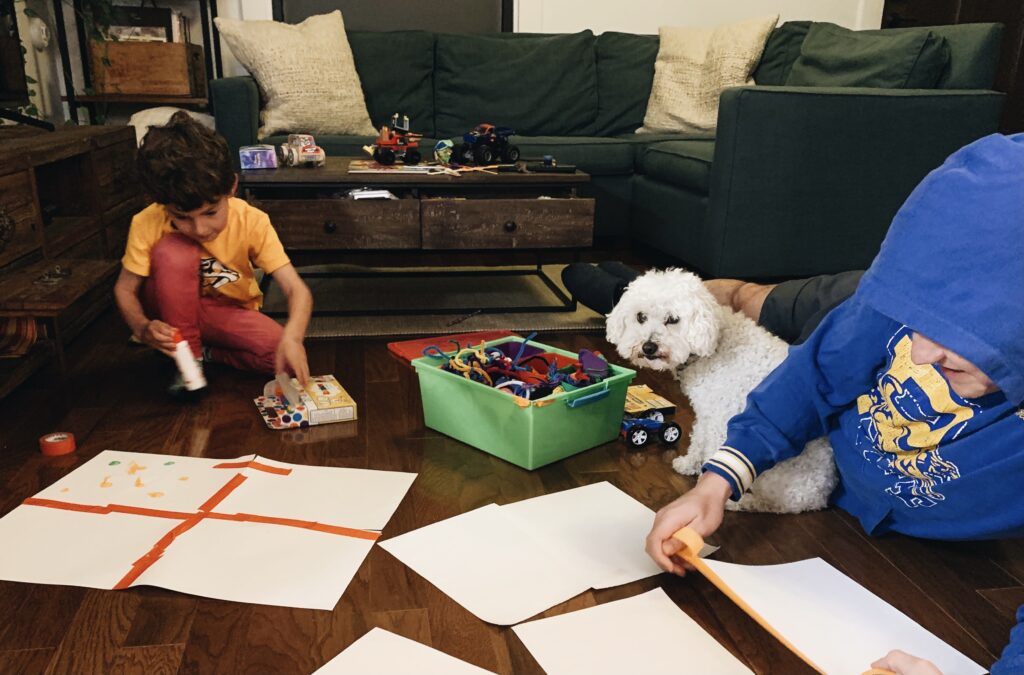 I'm sure I could have not made the quilt and he would not have mentioned it again. But, I felt like because I said I would do it I should do it. And, I always try to find ways to inspire his creativity. So, I pushed aside the two quilts waiting to be pieced on my sewing table and busted out Louie's mini quilt.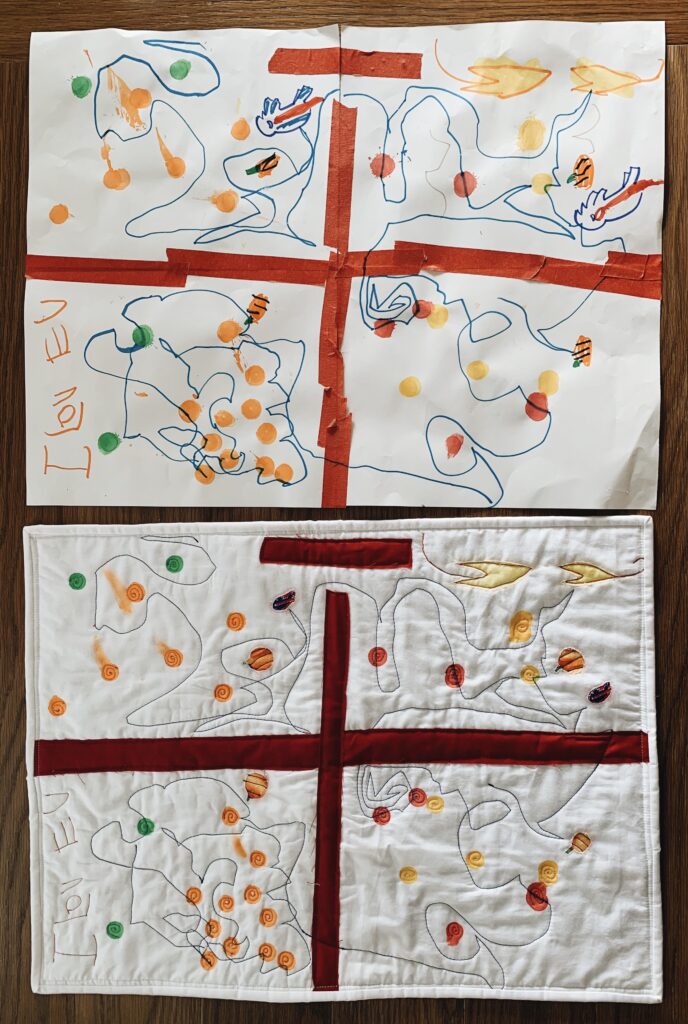 When I was thinking about how to make the "maze," or the blue line on the quilt, I thought this would be a good opportunity to try to use a thicker quilting thread. I have two projects in the line up that I want to quilt with 12 wt. thread. Unfortunately, I didn't have time to wait for an online order and Jo-Ann's did not have anything thicker than 30 wt. Still, I could see the difference between 50 wt. and 30 wt. and I do think it was more visible in the quilting.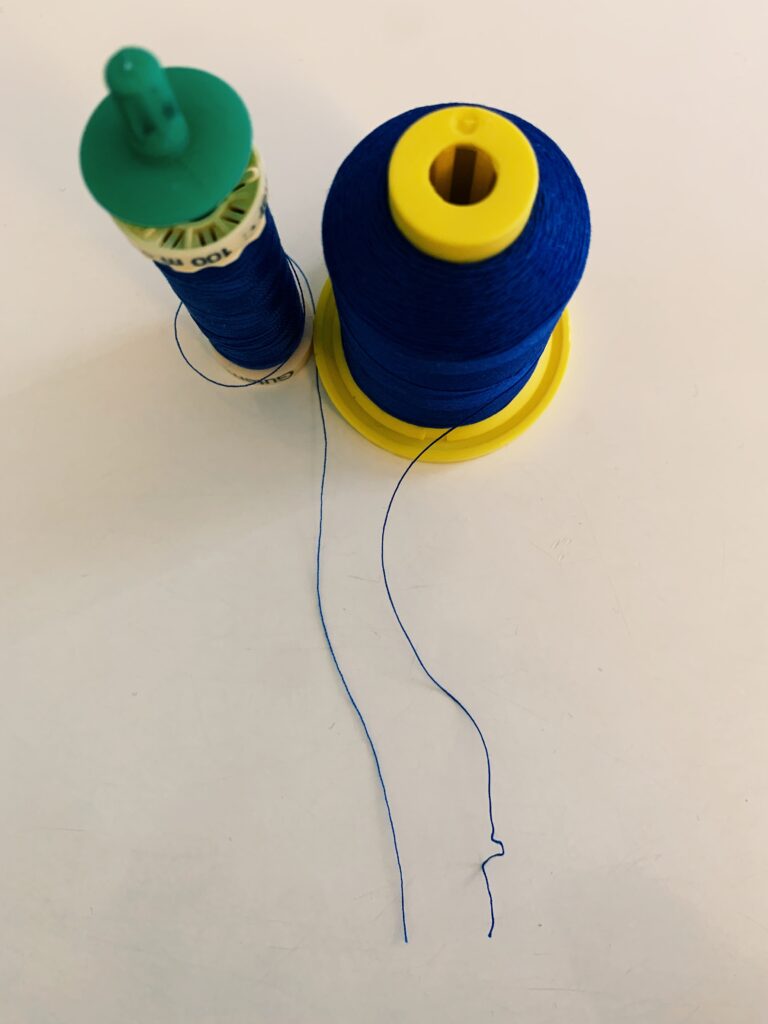 Even though this was a silly project, it was helpful to think about thread choice a little more and how using a different weight can change the look of the quilting. Now I am excited to order that 12 wt.!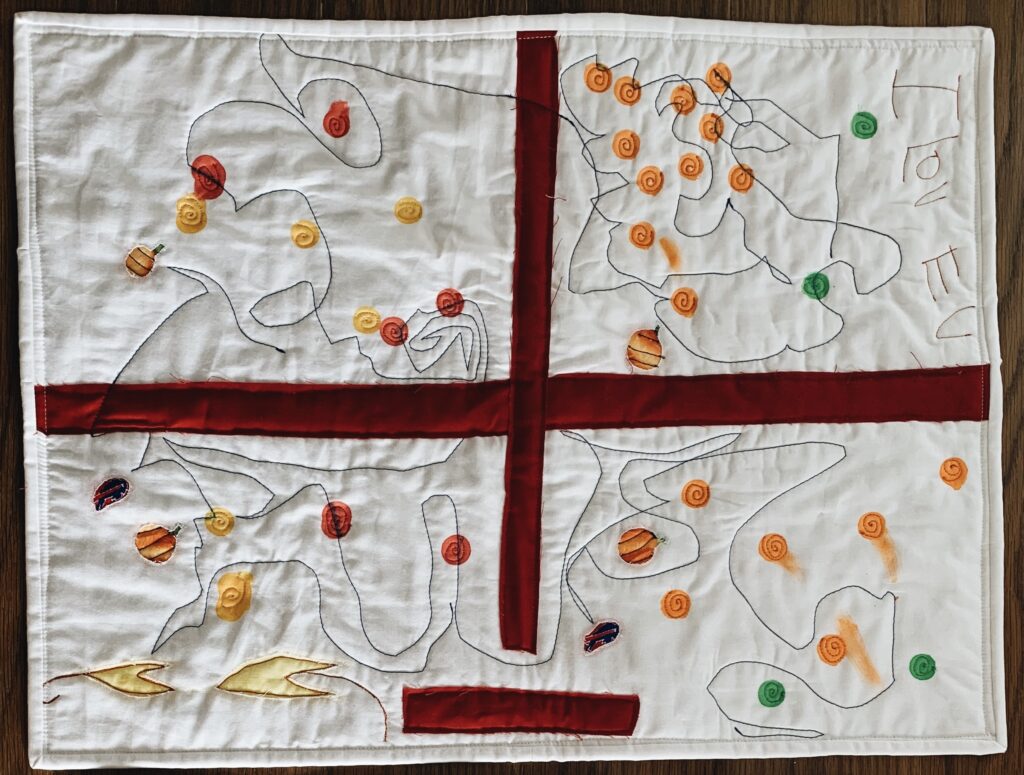 In the meantime, Louie's fall quilt is clearly the future of modern quilt design.